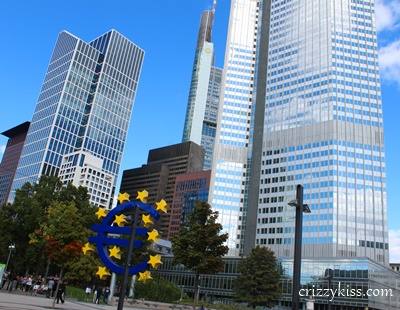 Layover in Frankfurt
One of the first things I do when booking for a trip, is to look for possibilities of "hitting two, if not three, birds with  one stone".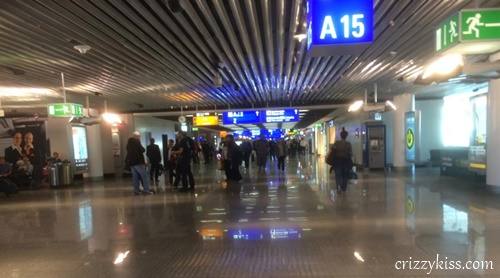 What I mean by this is, if I go to Austria for example, I might as well take the opportunity to visit Germany or Switzerland, or both.
In this way, I don't have to plan a whole new trip when I can just book it as an add-on. This usually works well when it is a neighboring country or neighboring place to where I am visiting.
The "no no" and "yes yes" of last minute travel
With my recent trip to Paris, I had a few "no no(s)" and a few "yes yes(s)". This was mainly due to my last minute decision to take this trip. Having only decided  to go the week before, I now only had 7 days to buy the ticket and plan my trip. Due to my procrastination and  indecision "to go or not to go" direct flights were now (of course) more expensive! While looking for the cheapest possible flights I could  decide between a 2 hour direct flight, or flights that included layovers. Both options had similar rates (but layovers are usually a little less).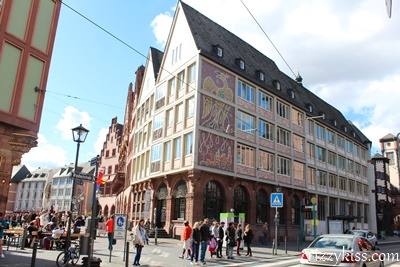 Among the layover options were cities like : Copenhagen, Zurich, Berlin and Frankfurt. I really got excited when I saw the 6 hour flight layover in Frankfurt, because I was hoping I could see the city center for a couple of hours. Having been to Frankfurt airport four times, I never really had the chance to see the city center.
The timing was perfect because I have a good friend who is based in Frankfurt who gladly offered to show me around. Not only that, the weather was splendid and Frankfurt was preparing for the the 25th anniversary of German reunification (of the East and West), what more can I ask for!
The City Center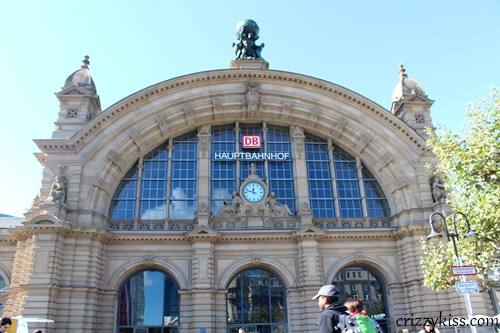 Directions to city center:
From the airport, take the subway down to the central station, takes about 15-20 minutes.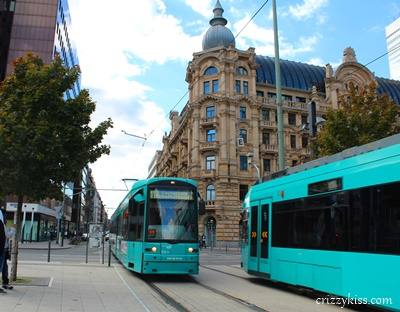 Transportation Cost :
Train is the fastest and the most economical way to go to the city center from the airport 4.55 €  for a single ticket-adult, 6.25 € for a day ticket- adult ( this let you enjoy unlimited ride to all public transportation in the city).  Otherwise, if you are traveling in a group (up to5), you can save money by buying a group day card which cost about 15€, isn't it amazing? To be updated with the rates and schedule information check here.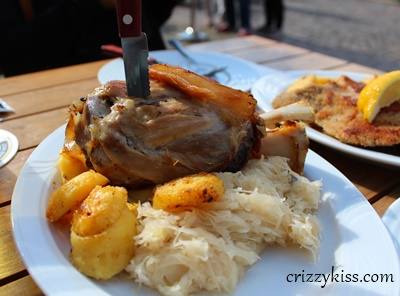 Food Cost :
Food in Germany is cheaper compared to other european countries. You can have a good lunch or dinner for less than €12. Their famous beer is about €3-€4  in the restaurants and bars, while if you purchase in the grocery stores, can buy for about €1-€2 .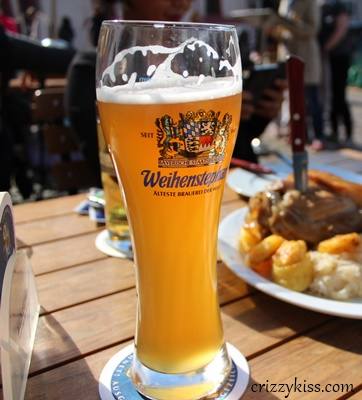 Places Visited :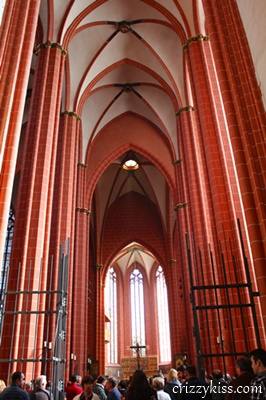 Dom St. Bartholomaus ( Cathedral of St. bartholomew) 
It is a Roman Catholic Gothic church, the most visited and the largest church in the city. It was built around the 14th and 15th century. Historically, it was a mark of national unity in the 19th century. Look at that gorgeous interior design of walls and ceiling.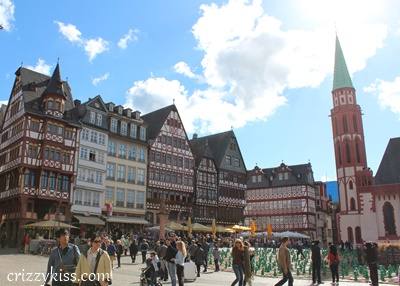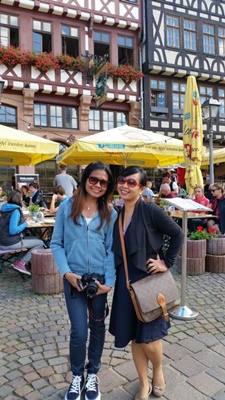 The Römerberg 
This is the famous central square of the old town wherein you can find the traditional infrastructure, city hall, good restaurants and souvenir shops. We actually had our german lunch in this area.
Eisener steg (Iron bridge)
This footbridge connects the central square to a residential area of Frankfurt. As the name implies, it's made of iron steel 😉 It's a great stroll over here that visitors shouldn't miss. A perfect place to get a nice view of the city to enjoy and take pictures and as you walk down by the river, you'll  find place to eat and drink. Along the bridge, you'll see a lot of locks (or "lovelocks") which I find it even more interesting.  Since people are no longer allowed to put lovelocks in Paris, you can do it here!
Items to bring: a lock and a lover 😉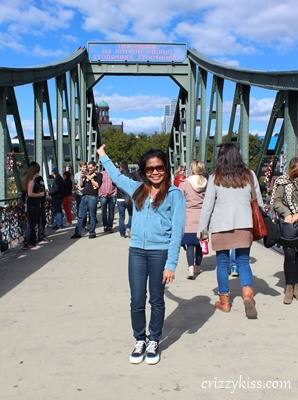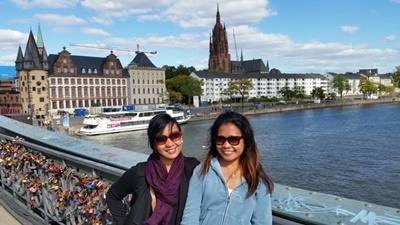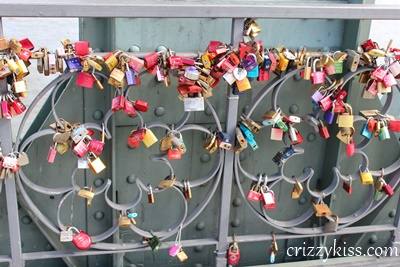 European Central Bank in Frankfurt
It is the largest financial center in europe and is one of the known landmarks in Frankfurt. It's beautiful area wherein you can also see the skyscrapers. The place reminded me of Ayala Ave. in the Philippines, only that it's more peaceful, less people and the air is fresh there.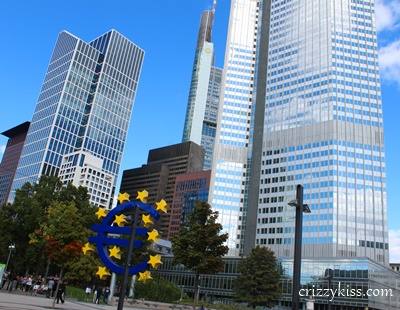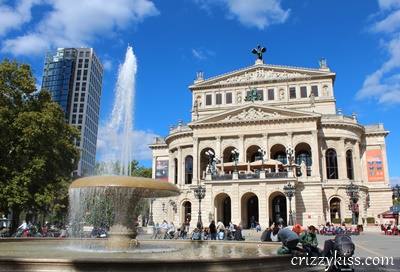 Alte Oper (Old opera house)
It's a marvelous historical building with a great view from where it is situated. It's near to a park, shopping (designer's brands are in this area too) and  train station.
You see, all of these places I got to see for only about 3 hours in the city center. So if you happen to book a 5-6 hours layover in Frankfurt, don't just stay in the airport, go out and enjoy this charming city.