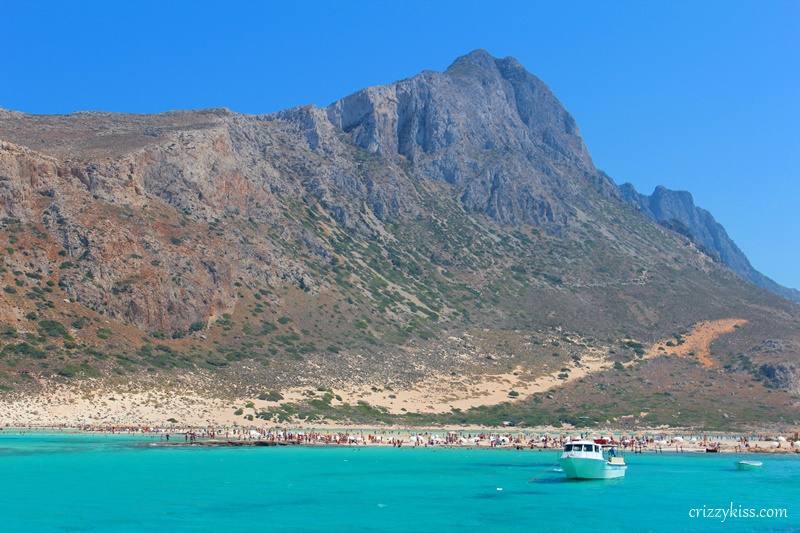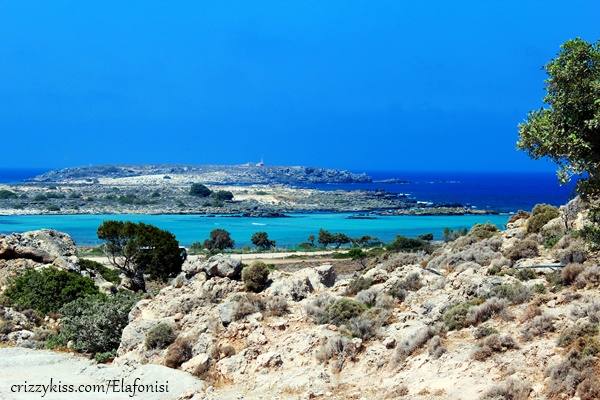 Elafonisi Beach, Crete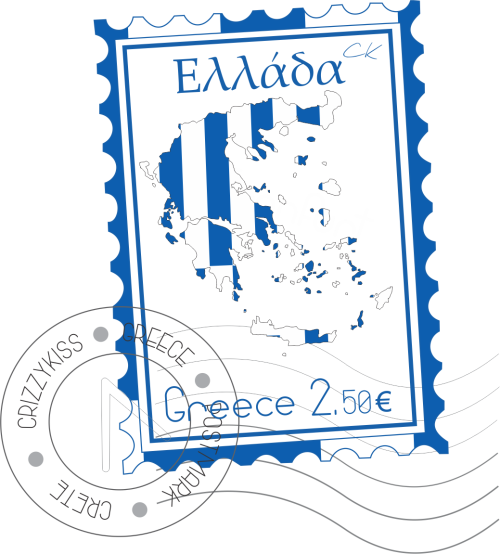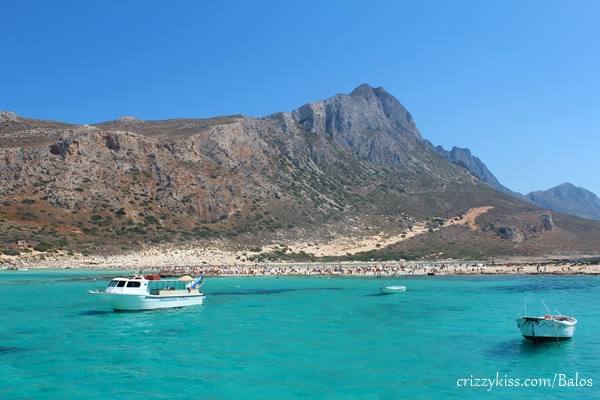 Balos Cruise, Crete
My Favorite Summer Getaway
Of all the countries I have been, I have to say that Crete in Greece was one of my favorite summer getaways. Me and my boyfriend decided at the last minute to book this trip, a rather hasty chaotic last minute choice. Nevertheless, a little persistence and luck trolling through endless travel sites, it turned out to be of one of the most memorable trips we've had to date.
Crete is definitely an awesome choice! Being the largest, out of approximately 2000 islands, Crete offers  a wide adventures and variety of things to do. One of the things we didn't know, until when we were there, is that Crete is known for amazingly crystal clear clean blue green waters as far down as 20 meters. Crete also has numerous historical sites combined with the island's rare simplistic beauty. Oh and not forgetting the olives, there are lots and lots of olives! It was actually my first time to see olive trees.
When it comes to Crete, it was not simply the succulent variety of foods, nor the sites, sea, sand and sun that was amazing. It was also the laid back mindset of the locals. Their warm and humorously helpful hospitality, combined with their easy going relaxed nature that makes this place special.
In Crete, the people love to sing and dance, and the tourists come from all over Europe  to enjoy the "I'm on vacation now" atmosphere.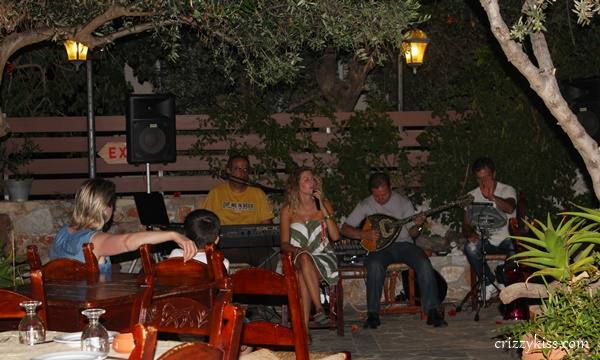 Live Band at Kouroupis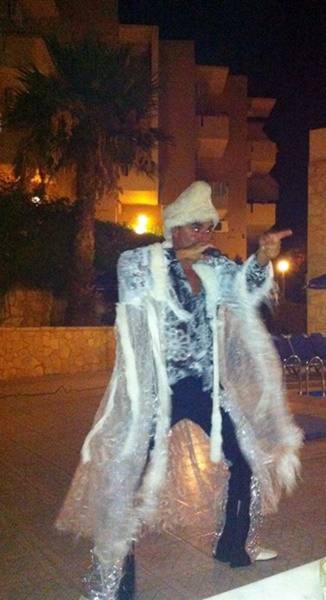 The talented Dimitris! An awesome entertainer!
By the way, "Siesta" or break times, is part of an easygoing  appeal so don't be shocked if you can't find the hotel personnel from 12 noon to 2pm. Don't forget you're on vacation, and here laidback does mean laidback 😉
Another thing that I love about Greece, is that even though it is a favorite summer destination for many people, the prices have remained reasonable. The hotels are well kept and very clean. To top it all,  it offers great choices of restaurants that are a few minutes walk from anywhere. 
Cost of Food:
You can get a good meal from 12 to 18 euros in the restaurants. A must try local food is gyro! It's cheap, cost about 2-4 euros and tastes good. I can eat it like everyday for a week vacation!
Transportation :
The main transportation in Crete, Greece is by bus, car, taxi and boat. The most affordable way to go around Crete is by bus. They have very organized bus system whether long distance trips or within the local vicinity. Fare cost is from € 1.10 to € 2 within Chania. For more information about bus fare and schedule check Bus Service Timetable.
However for more convenience, there are lots of car available to rent. Depending of the type of car, the rent is from €70 to € 200 per day. Otherwise, taxi rates are very affordable too. Minimum fare is about 3€. For various rates check here.
Highlights of the trip :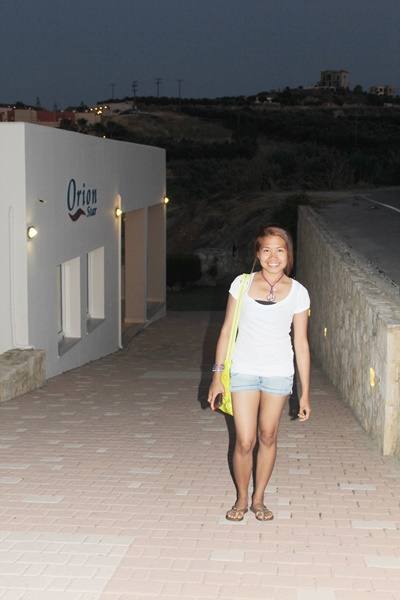 Agia Marina
We stayed for a week in Agia Marina. The location is about 10 km west from Chania. It's a lively town with many restaurants, places to shop and different fun activities.
At night, all the restaurants suddenly get crowded and on a spur of the moment, everyone is ready to party! A nice liesurely walk back to the hotel is perfect after a delightful meal. Nothing compares to that feeling when you're walking with your flipflops and enjoying that 'vacation mood'.
We befriended a lot of european couples in this trip and still keeping in touch. We ask each other same questions like, "when are you coming back to Crete?" "Where is your next holiday destination? " I think that is just wonderful!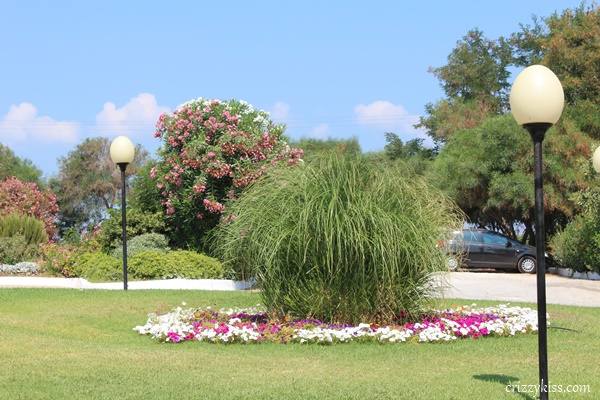 And if you wanna be at the beach but don't feel like going too far, don't worry the beach is only about 3-5 minutes walk from the highway. Though, expect the beach to be jampacked with tourists. There are beach umbrellas available to rent, normally about 7 euros.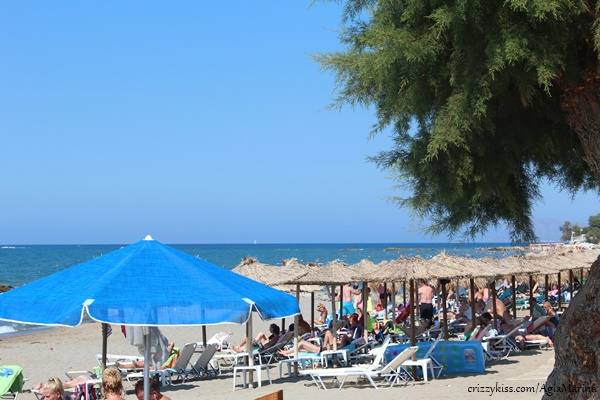 Cruise
Gramvousa and Balos Cruise
Ticket cost : €25 for adults (it's about € 22 if you book it online) and from 3-12 years old they can enjoy the half price of €22.
Gramvousa is situated at the north western part of Crete. It is a small island with an indestructible castle, a fortress from the 16th century.  As we are cruising to this island, I can't help but marvel at the turquoise blue water. It's unbelievable!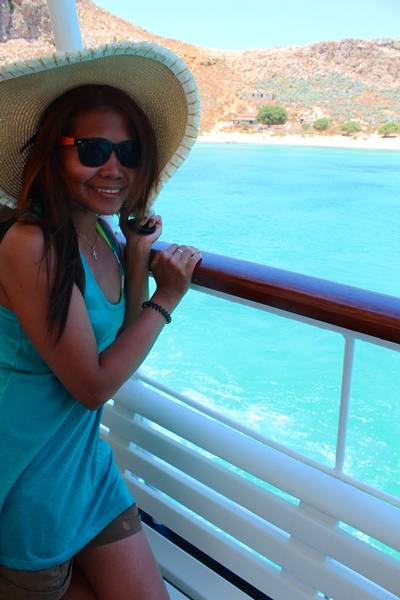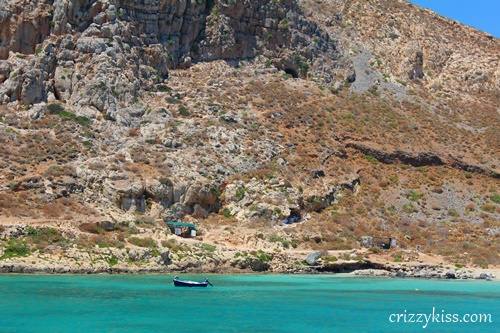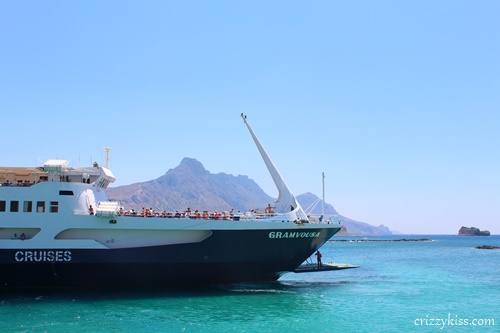 Balos
Another breathtaking place is Balos! I'd never seen such a very unique lagoon surrounded by a picturesque landscape. It has the same blue green waters and pink sandy beach.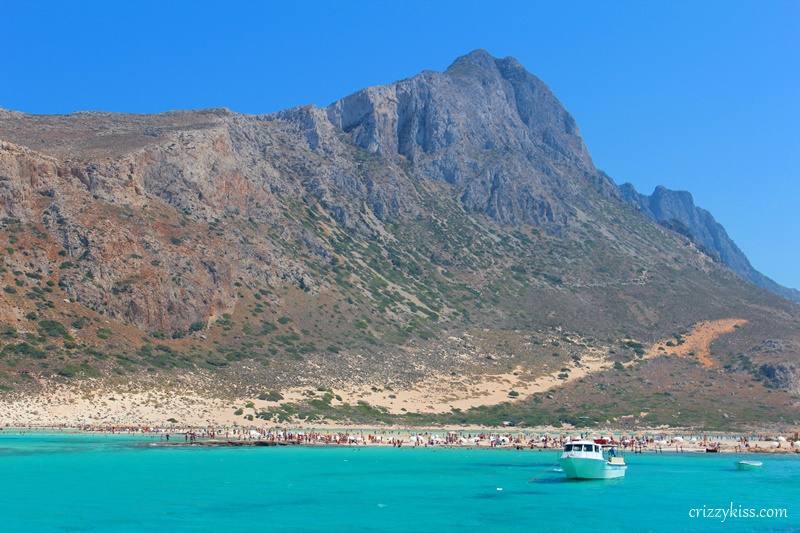 Gramvousa, Crete Greece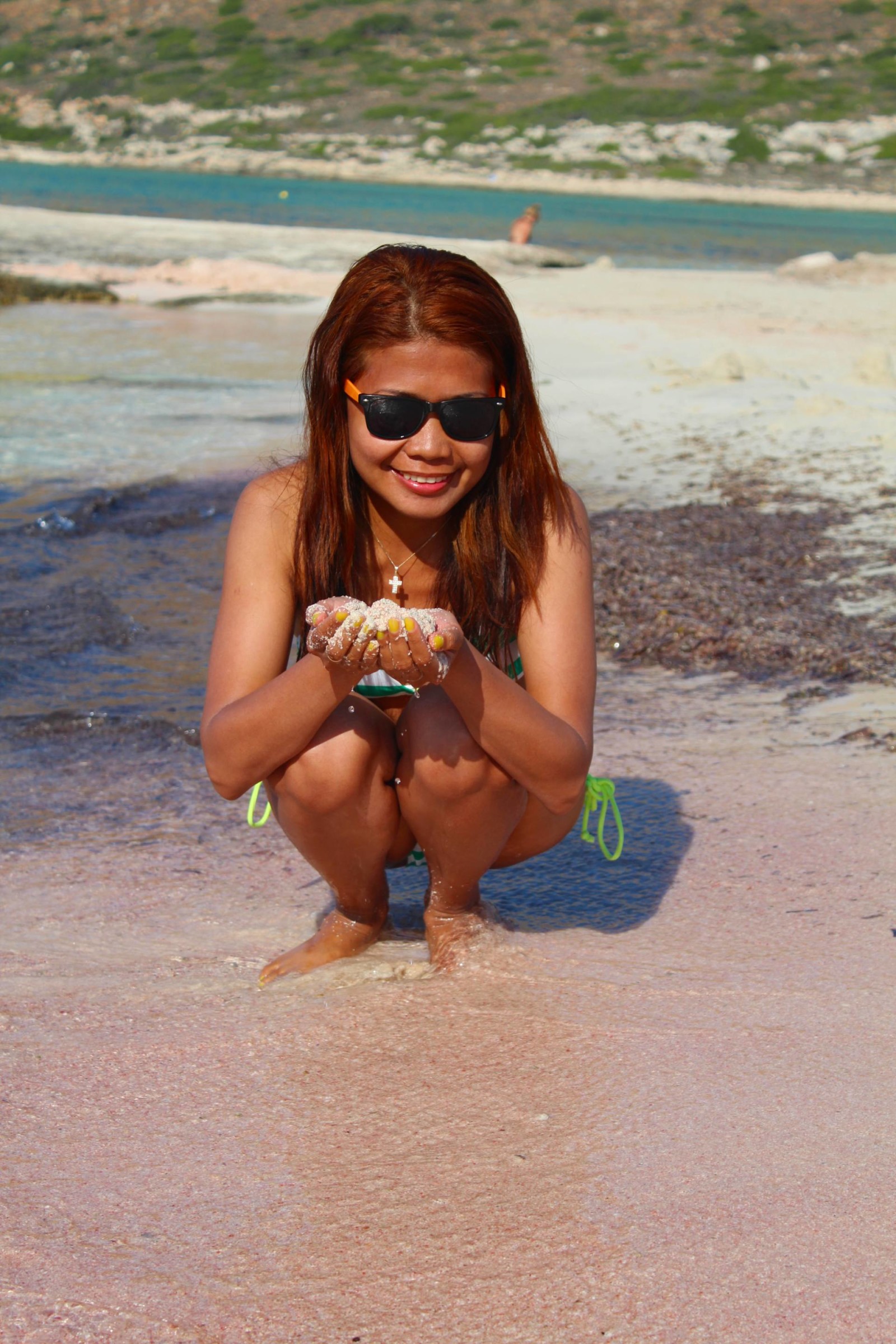 Elafonisi
In the south west part of Greece, lies a must experience beach, Elafonisi.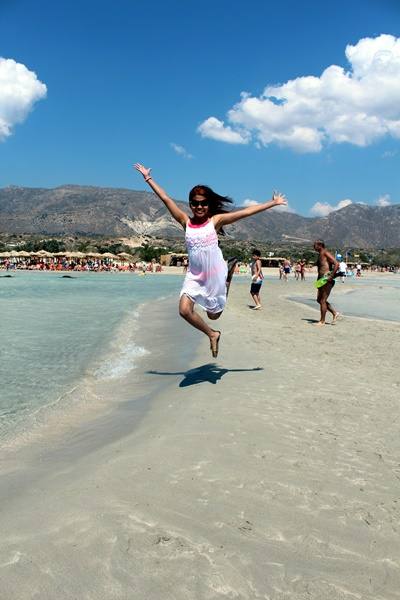 I was so amazed when I got to Elafonisi. It was my first time to see the pink sands in those incredible blue lagoons! It was astonishing feeling walking in the beach barefooted. It was a magical feeling! The place is like a postcard, a breathing one.
Many people go by car or bus, and by boat. If you go by car, it can be very exhausting. Expect driving over a long narrow and winding road on a very hot summer for about 2 and a half hours (from Chania). Going by bus for me is more convenient, plus you can see the scenic view on the way to Elafonisi and take a nap on the way back to the hotel.
However, public buses going to Elafonisi are only available during peak season. Ticket cost is about €19 round trip.
Tips: Don't forget to bring your hat, sunglasses, or any skin protection. Unlike the beaches in Asia or in some tropical countries, there is no shade to hide here, you'll be totally fried in the sun! Fortunately, there are beach umbrellas available to rent. But still, it's better to be safe than sorry 😉
If you need to use restrooms, unfortunately, it's a long queue and there's a €1 fee (everyone is sad when they come but happy as they leave! ;)).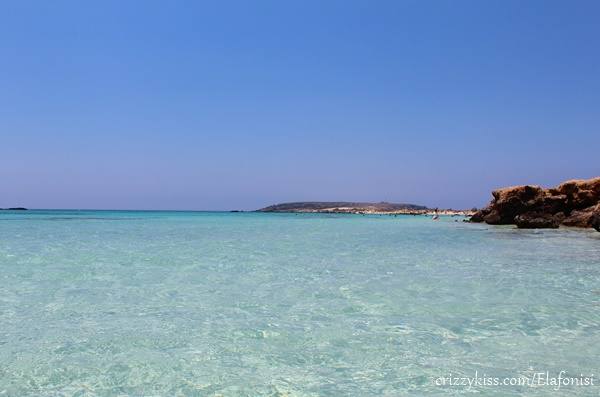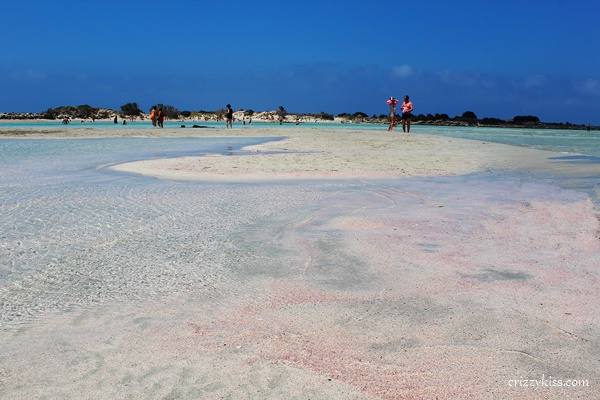 Greek words learned from this trip in Crete:
Thank you : Efharisto 
Hello / Hi/ See you : Yassas
Yes :  Ne (So, don't be confused with No!)
No : Ohee
It's always fun to learn new language from the country itself! 
Crete has another pleasant surprise for you. Visit the remnants of Roman and Turkish historical monuments. For me, Crete is absolutely a place where you contemplate on going back 😉
Now, you know why Crete is my favorite summer getaway! What about you? What is you favorite holiday destination?