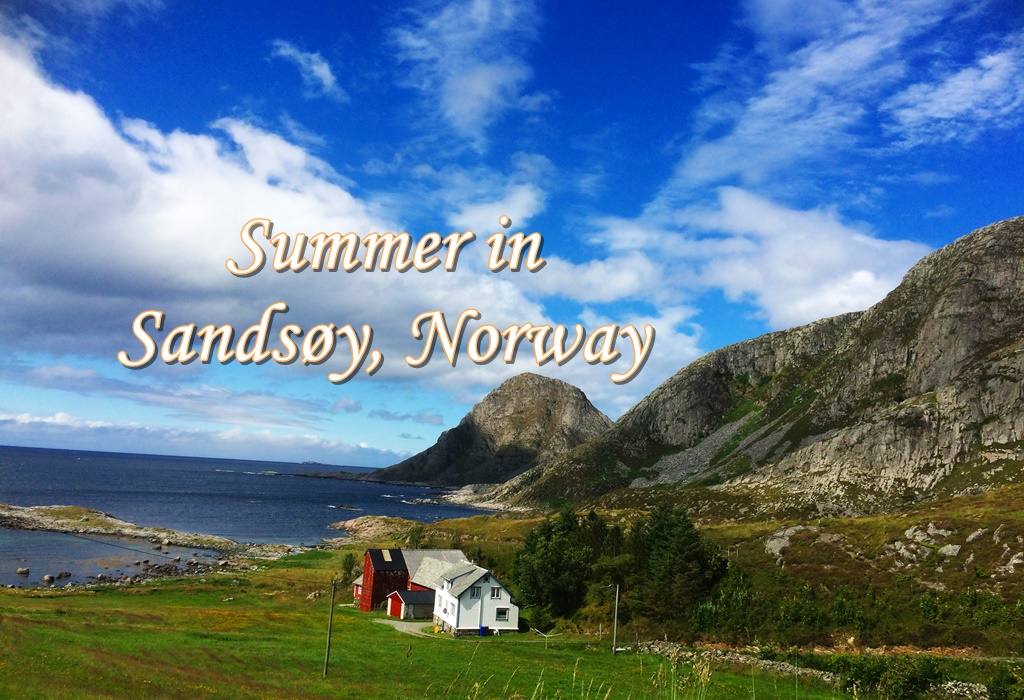 The Norwegian Summer
Norway a country known for its breathtaking nature; a land full of  thick forests, high mountains, deep magnificent fjords.  A country of four distinct seasons: long winters, short summers and even shorter autumn and fall, each with own spectacular beauty. The Norwegian summer is short (no one will argue this, I assure you), it has passed by fast and the arrival of autumn is already knocking on the winter door, letting everyone knows that winter will shortly on its way.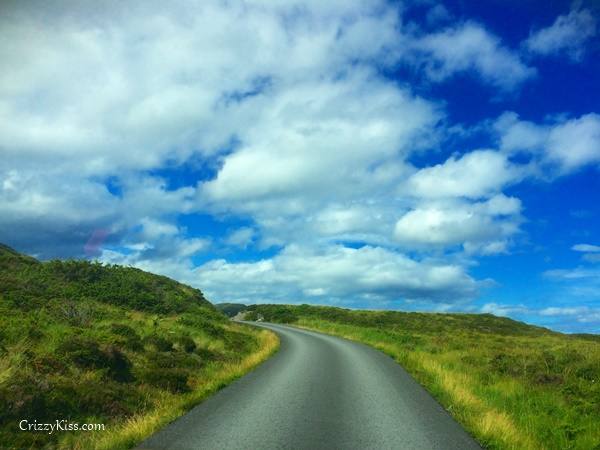 I've never been so much preoccupied, and finding time to write on my blog recently has become a challenge for me. But now, I couldn't wait to show you how it looks like during the summer in Norway, particularly in the middle of Norway, before everything is gonna be covered with snow again.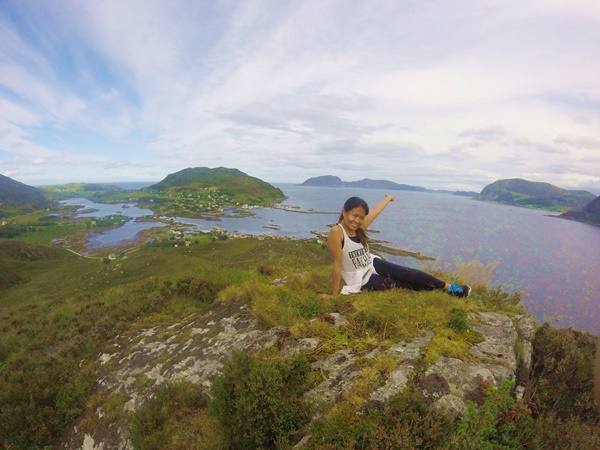 If you think Norway is about cold hard winters, I couldn't agree with you more, because it is!  You can read my previous article about winter season in Norway for the cold hard beautiful truth! Norway is stunning during the winter, but it is just as stunning during the short intense summer too!
This 2016 summer holidays, I was stuck in Norway, but that certainly didn't stop me from traveling. It just gave me another perfect opportunity to explore other fabulous places in Norway, this time, the island of Sandsøy.
So where is Sandsøy in Norway?
Sandsøy or Sandsøya is an island located in the middle of Norway facing the Norwegian sea to the east. Getting to Sandsøya from Oslo also means experiencing the breathtaking fjords of Norway. And for me, it's one of the best places to spend summer in Norway.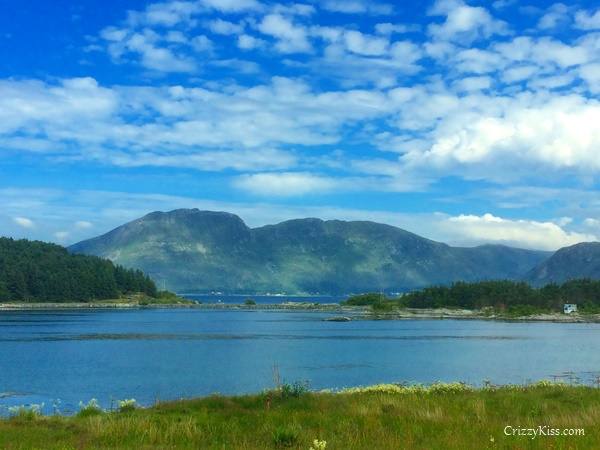 How to get to Sandsøya and Voksa by bus?
Take the bus from Oslo bus terminal to Ulsteinvik or Volda. It's better you book your ticket online through nettbuss, as it is cheaper than buying it from the bus. Plus, you get to choose or reserve your seat.
For me, it was great to take the bus to enjoy the majestic scenery all throughout the way. Since I sat on the second floor at the very front, I got the whole view ahead of me and a perfect spot to take pictures too. 
From Ulsteinvik, I was picked up by my friend and we drove all way to the island of Sandsøya. We had to take the car to the boat from Larsnes to Sandsøya.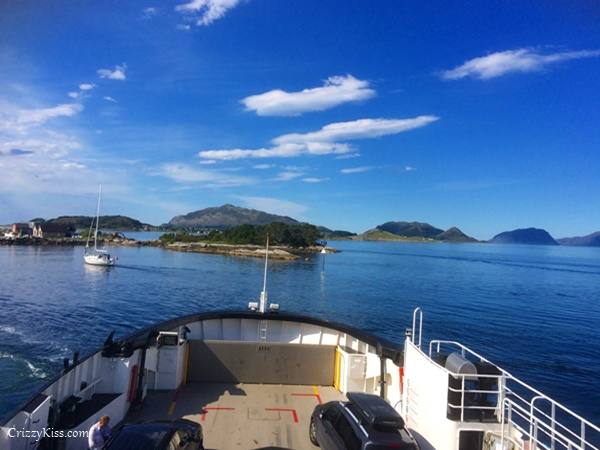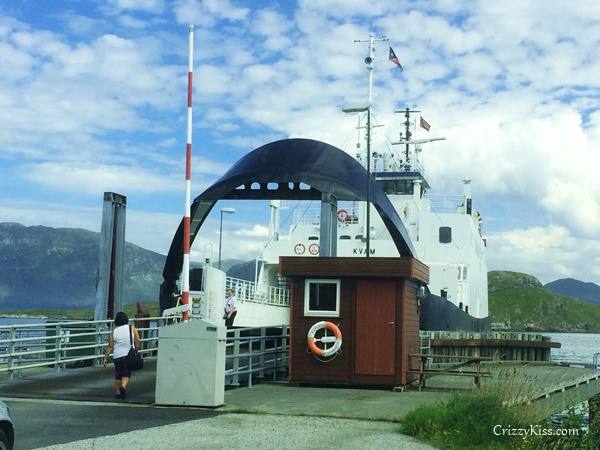 Otherwise, you have to take another bus from Ulsteinvik to Larnes and take the boat going to Sandsøya.
See boat schedule here.
Transportation Cost
I booked the ticket the day before my trip and it cost me 719 NOK one way. I took the night  bus going there and the day bus on my way back.
When you book the ticket earlier online, the prices would be a little cheaper. It's most likely around 679-699. Expect that more people or tourists are traveling on this route during the summer in Norway. 
The scenic view of Norwegian Summer
Traveling to Sandsøya from Oslo feels like it takes forever, however, the reward is all worth it. By just sitting in the bus I couldn't help but get a sense of "WOW" along the way. I felt like I was in a postcard and every angle you look with those majestic fjords was just fascinating.
I hope these pictures here will give justice to what I had seen and experienced during the summer in Norway. I broke my big camera on my previous trip to London, so on this trip, I only used my iPhone and GoPro to take pictures.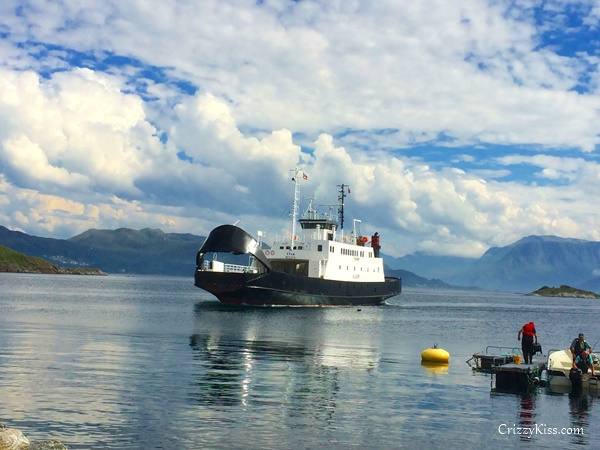 The Hidden Paradise in Sandsøya
I was privileged to stay in this what I call "the best little secret" of the North, a hidden paradise. During my visit, all the flowers were in full bloom, fruits were ready for harvest, the sea was abundant and fishing spots were everywhere. You could see the crabs crawling onto the shore and all the birds that came to feast on them. 
Sandsøya is a place where it's away from the noise of traffic and the congestion of people. It's an off beaten path and it's literally a Norwegian summer paradise.  
Thank you for reading this article! 😉 Have you been in Norway during the summer? Where did you go? What do you think about the Norwegian summer? 
Pin me here!