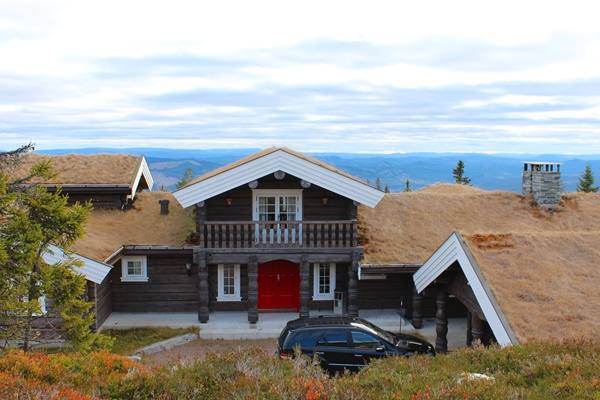 Log Cabin in Norway
Saying goodbye is always difficult, but saying goodbye to the most luxurious fairytale-like Norwegian style log cabin is very difficult.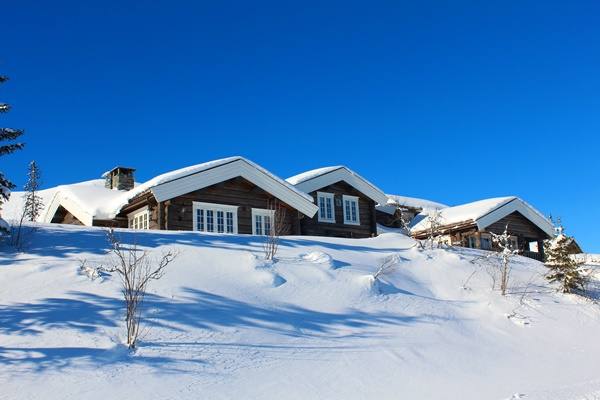 The coast of Norway is filled with breathtaking majestic fjords that are lined with beautiful mountains which stretch inland, covering the interior from the north to the south of the country. Norwegians build cabins in these rocky wildernesses to get away from the day to day life of the cities. These naturistic hideaways are for locals and tourists alike, but for Norwegians, they are a large part of their culture and traditions. Having a mountain cabin (or winter cabin as they normally call it) is part of the lifestyle here in Norway. But there is one special cabin, tucked away in a place called Trysil, which is far from ordinary, and much more than amazing. It's a fairytale dream come true.
Are you ready to be enchanted? Let's have a peek inside! 😉
Welcome to the Norwegian Style log cabin! 
My fabulous guest model for this cabin tour.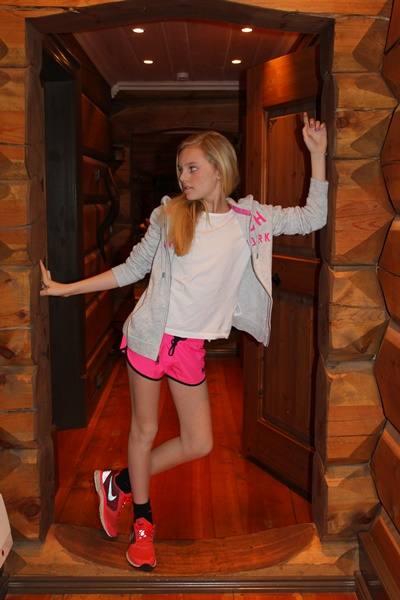 The main Living Room
Be fascinated with this gorgeous interior design. Sitting by the fireplace in this spacious cozy spot is beyond relaxing. It makes you forget that you're in the middle of the hinterland.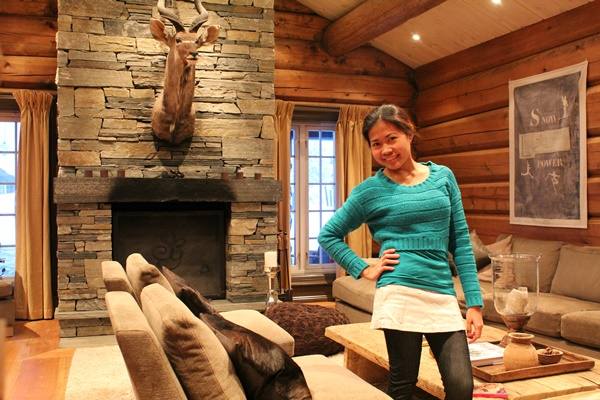 The hallway
Alright, now let's go to the left side part of this Norwegian style log cabin. Does this look familiar to you? I thought about the Hobbit movie or some other magical movies each time I walked in here. This enchanted hallway will take us to the bedrooms and bathrooms.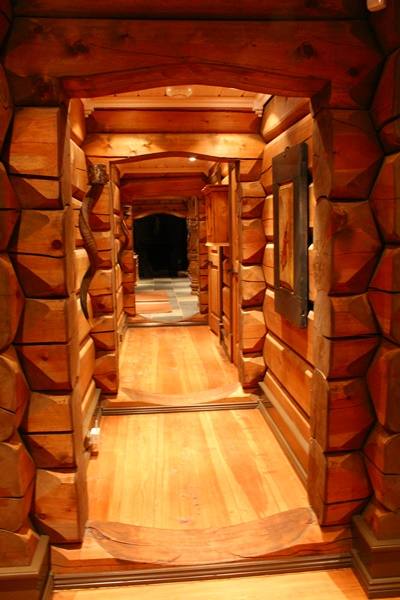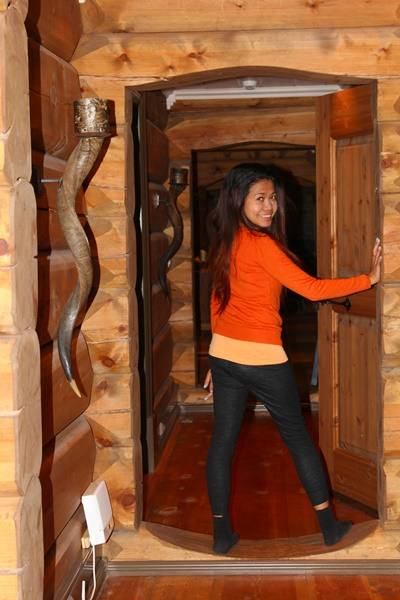 The Norwegian style log cabin's bedrooms
Despite the freezing cold weather in Trysil, you'll be warm and comforted by these fairytale-like bedrooms. The first time I slept here, I didn't want to take off the bed covers, because they looked perfect. But since that would lead to a hard cold night sleep I quickly got over it (in 3 min).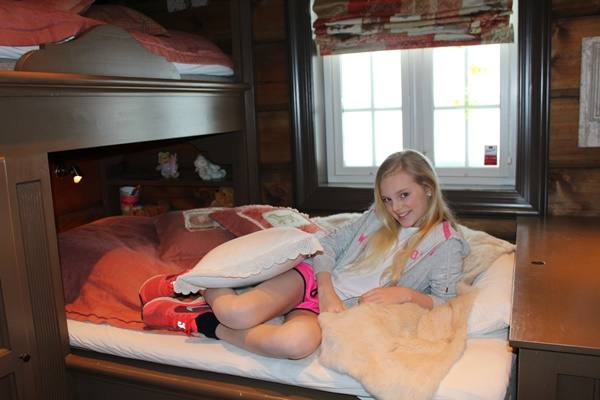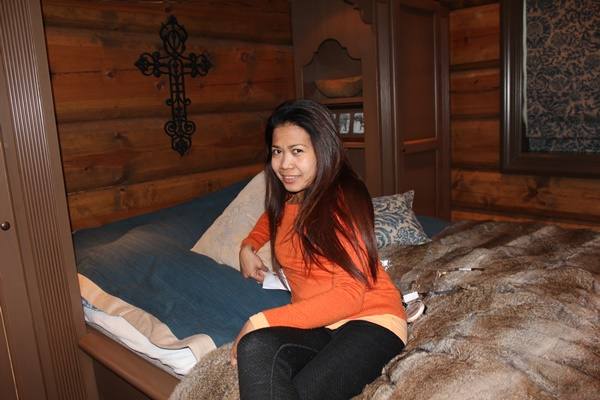 These stairs here will take you up to another sleeping beds.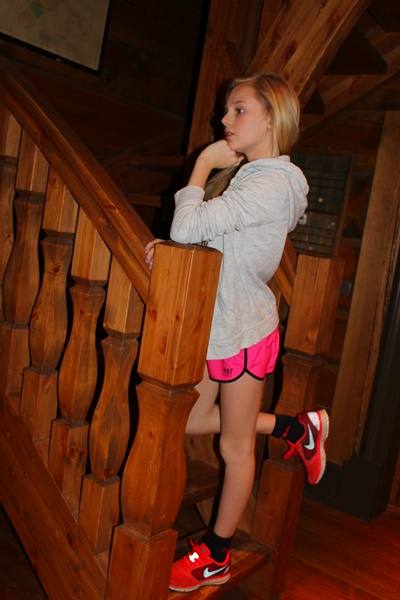 Who would think that in the middle of the wilderness, you would find a gym?! If your goal is fitness , you don't need to travel too far. This awesome log cabin has its own gym. ( No excuse for being a couch potato here...) 😉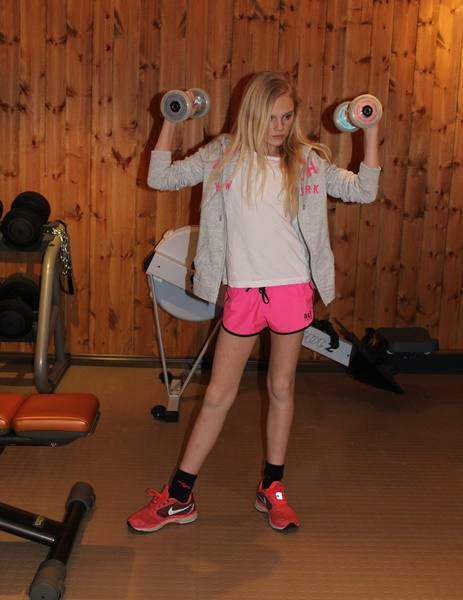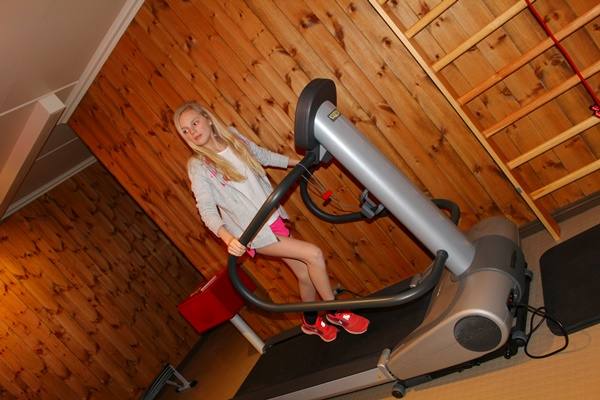 The Cabin's Kitchen
Fall in love with this beautifully designed kitchen complete with modern facilities, including two dishwashers.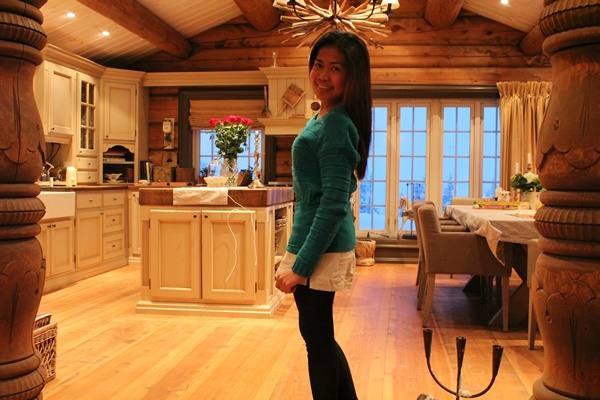 Grass Roofs
Have you seen grass roofs before? One of the amazing things about Norwegian log cabins is that their roofs have grass on them. They call these roofs "torvtak", which means "turf roof". These roofs are capped with sod that sits on top of a few layers of birch bark that are laid directly on the support boards of  these grass roofs. It's environmentally friendly, look natural and is very traditional in Norway.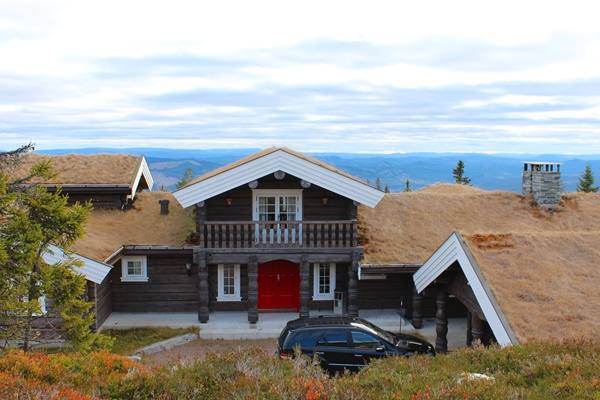 When in the Norwegian mountain, these are the cabin rules and some simple things to enjoy.
Build a bonfire.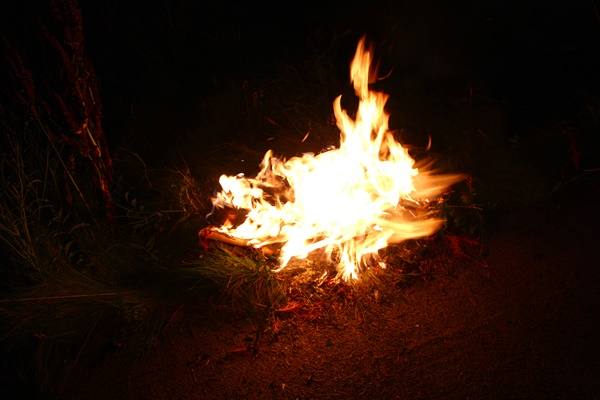 Pick wild blueberries as many as you can.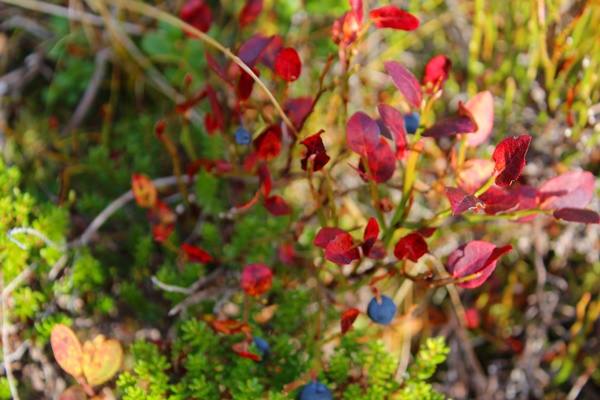 Wake up with this amazing sunrise.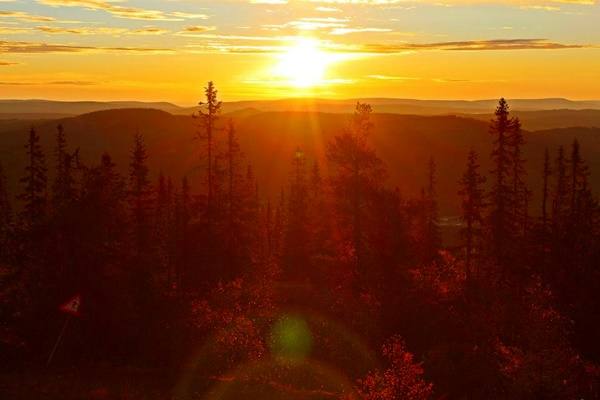 Get cold, go skiing or simply enjoy the winter wonderland view.
Walk in the woods and smell the fresh air.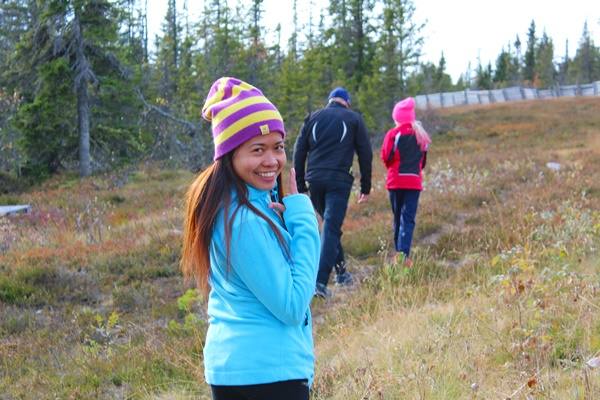 Eat some traditional delights.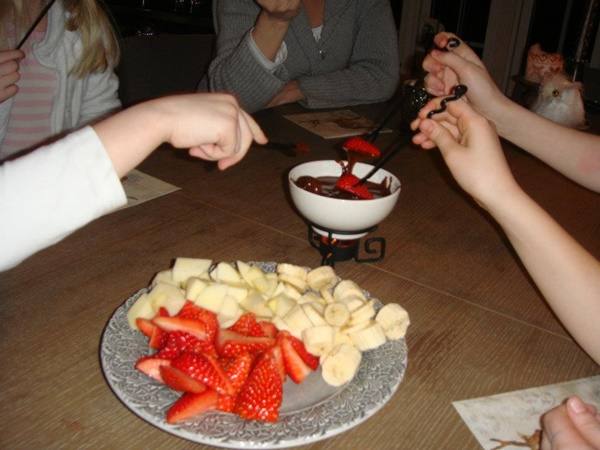 Have a glass of wine, or a bottle and relish each moment.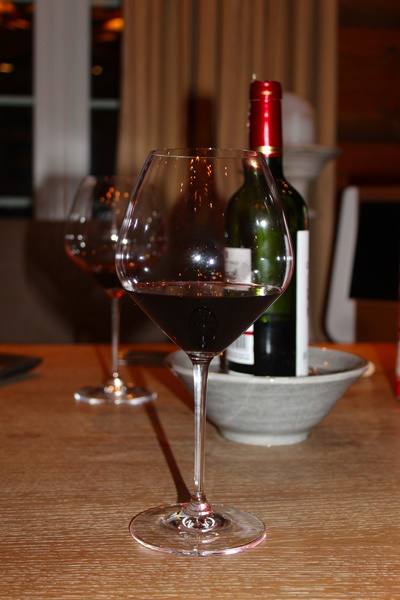 Take time to relax and join a party!
So what do you think about this enchanting cabin? Have you been to log cabins before? This Norwegian log cabin can be yours. Check out PRIVATMegreleren for more details and more enchanting photos.
Pin Me!