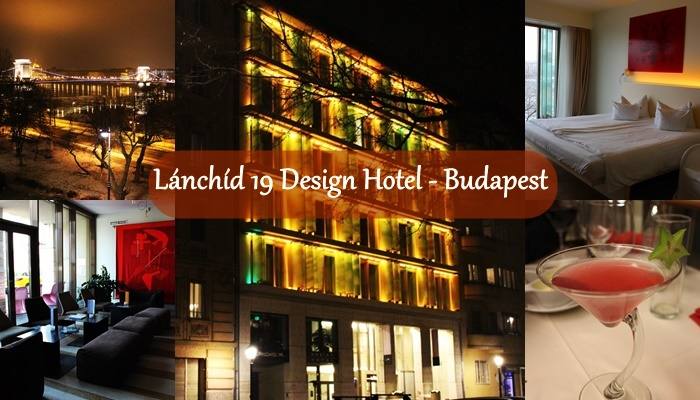 A couple of weeks have passed since my last trip to Innsbruck, Austria. Now my excitement was starting to grow at the thought of my first trip to Budapest, Hungary. I booked a room at the Lanchid 19 Design Hotel, on the edge of the Danube river, 200 meters from the Chain Bridge and in the shadow of the Budapest Royal Castle (UNESCO world heritage sites).
While planning this trip, I started by searching "the best place to stay in Budapest". Although there are plenty of options when searching for the best place to stay in Budapest, It's finding that one place that really best fits your needs.
Personally, my needs are: high standards, within budget and with an awesome location. This city is enormous and this was not such an easy task to combine all of my wants into those three categories.
Though I usually have three criteria, I really only had one thing that I was looking for on this particular trip. That was to find a place that it was facing the famous Danube river. After searching momondo.no, I found the Lanchid 19 Design Hotel.
So, to help you out a little bit of your planning, I'm sharing with you now my amazing experience with Lanchid 19 Design Hotel.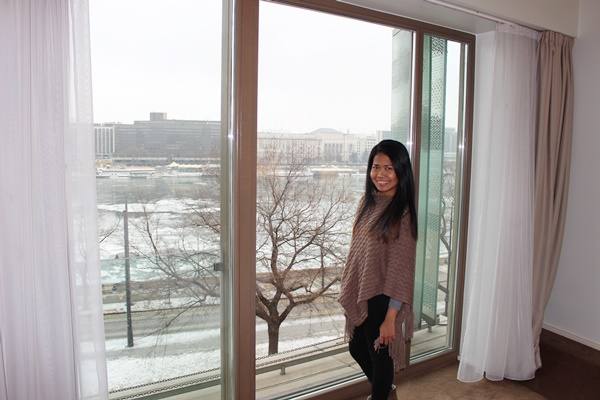 Why did I consider staying in Lanchid 19 design hotel?
The first thing was that the Lanchid 19 Design Hotel seemed to meet my every need when booking a place to stay on a new trip. The location was perfect, the price was right, and from what I read the standards were high. It seemed perfect!
While I was browsing the hotel's website, I learned that not only was it facing the Danube river, it was nestled between the Buda Castle hill and the famous Chain Bridge. Both of which are famous landmarks and are less than 5 minutes walk from the hotel Lanchid.
With the hotel finally booked, excellent location and the price just right, my excitement started to grow at the prospect of visiting Budapest. What more could I ask for?
About the Lanchid 19 Design Hotel
The Lánchíd 19 Design Hotel is a 4-star hotel designed by mostly young talented Hungarian artists that feature a contemporary modern design.
Due to its perfect location, it's not surprising that the Lanchid 19 Design Hotel is a popular venue for tourist visiting Budapest, as well as, corporate events.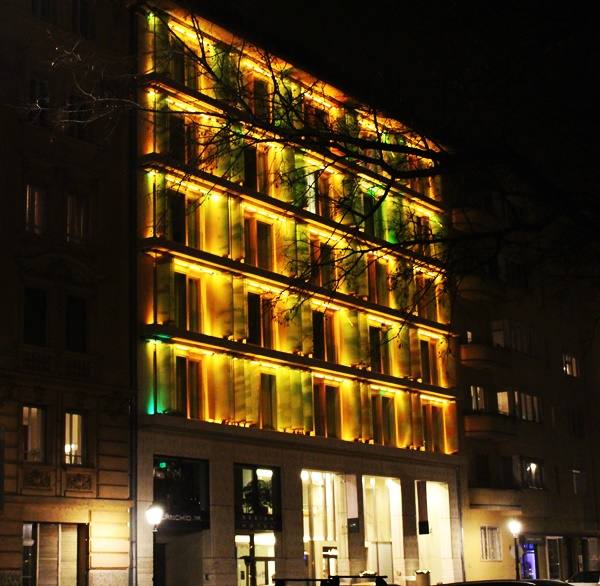 Aside from its great location, with the stunning view of the World Heritage sites, I love the fact that it is situated in the Buda district where it keeps you shielded from the hustle and bustle of the city on the Pest side, yet still, keeps access to it easy and simple. A win-win in my book!
Arriving at Lanchid 19 Design Hotel
We took a taxi from the airport to the hotel. It was about a 35 min ride.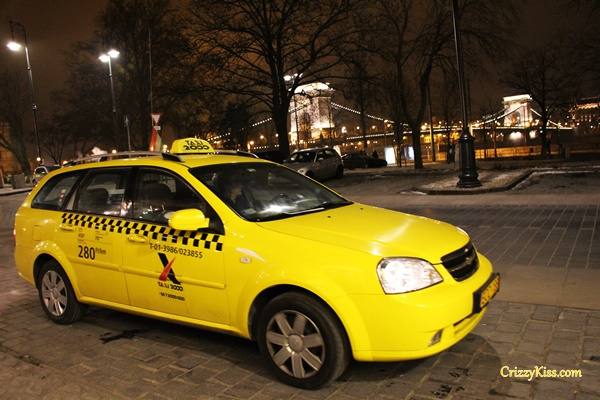 After exploring the neighborhood and walking across the Chain Bridge on a freezing cold winter, we found out that the there is a tram station right in front of the hotel and bus stops at the end of the street from the Buda Castle. It's basically a hustle free transportation to any part of Budapest!
While along the same street, you can indulge and savor a couple of good restaurants.
Upon entering, you'll find yourself in this contemporary design lobby not far away from the reception and bar close to it. Our check-in was swift and welcoming. We were even upgraded to the River View Room and served with welcome drinks.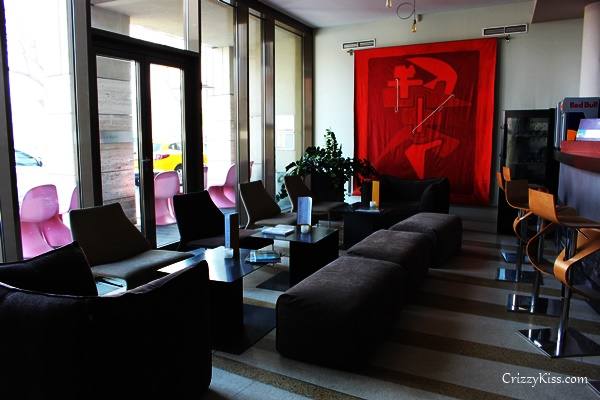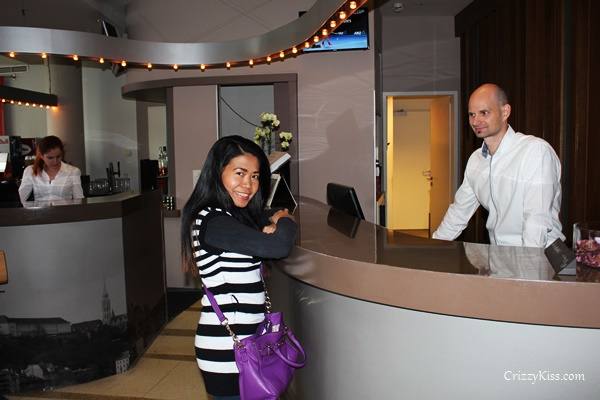 The River View Room in the Lanchid 19 Design Hotel
The River View Room comes in a just perfect size of 24 square meters, our room was in located on the 4th floor. There are also other River View Rooms that can be found in the 5th and 6th floors. These riverside rooms give you a gorgeous panoramic view of the Pest side of Budapest, especially during the night, and the Chain Bridge that crosses the Danube River.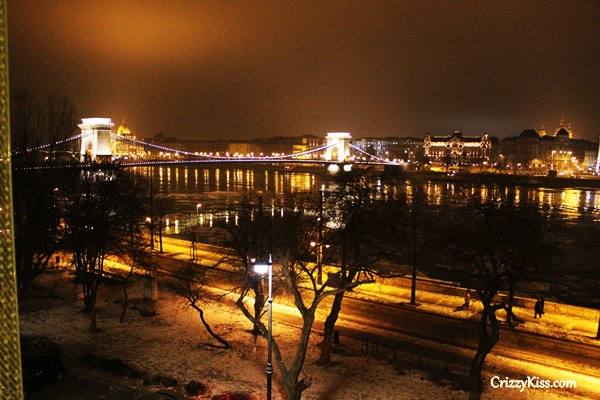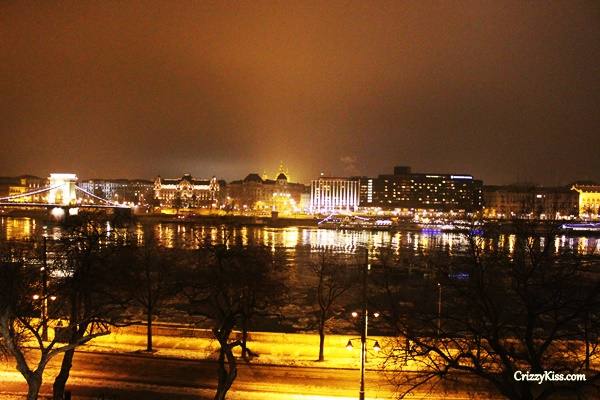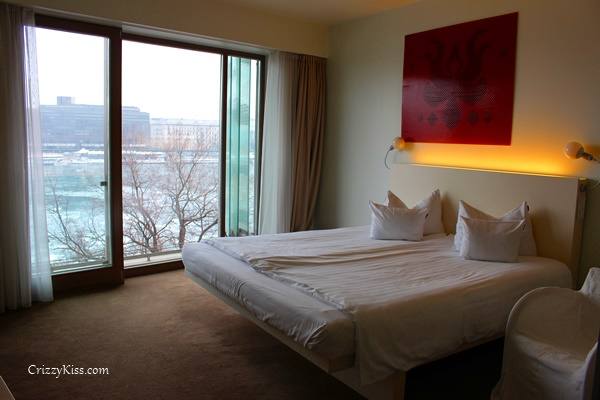 The room design is minimalist, cozy and clean, making you feel comfortable and immediately ready to relax.
The suite comes with a wall mounted smart tv that hangs over a long multipurpose table/desk that has a built in mini bar and a vanity mirror built into the end (I found this feature really cool). Also, there is daily housekeeping and free wifi with an excellent connection in the room and throughout the hotel. 😉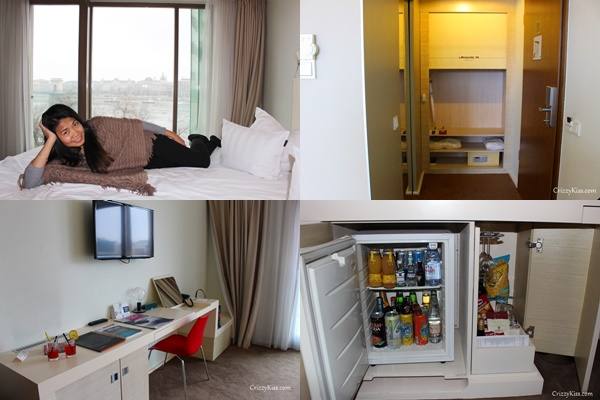 Ah, the relaxing bathtub with its detailed designer shower heads and water spouts.
The bathroom isn't spacious, but it's efficient. Everything fits in perfectly. Since I really loved using the bathtub, this was especially welcoming. Over the tub, there is a nice cozy lighting effect in fresh design. (Since we missed going to the thermal bath, I made use of this bath as much as I could after the long days of sightseeing in the city. Just perfect to warm my cold bones.) 🙂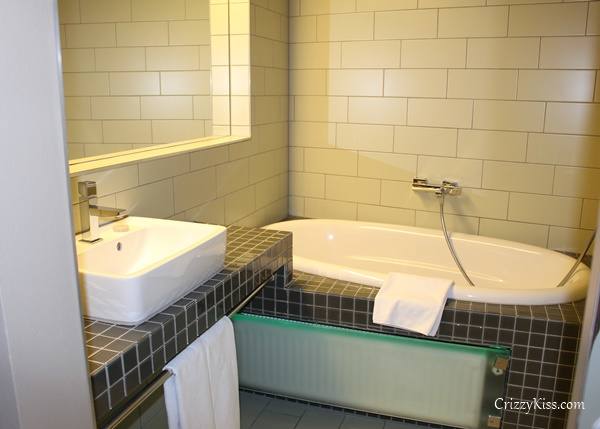 The bathroom had all the amenities and toiletries that you expect from a hotel bathroom. Keeping true to their design name the fixtures had that certain detailed design element that complimented their design concept of the hotel.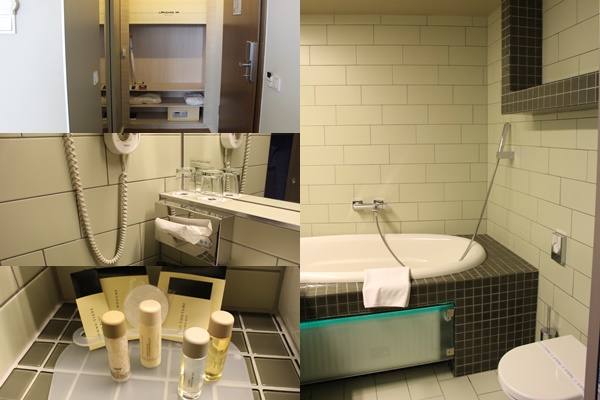 *Oh, I almost forgot, the one thing that I really appreciated is that they had provided bathrobes! Quite nice!
Good hardy breakfast buffet and delicious dinner at Lanchid 19 Design Hotel
The Lanchid 19 Design Hotel restaurant is located on the 2nd level and is divided into 2 sides, the breakfast buffet is facing the Castle wall, while the restaurant for dinner has the river view.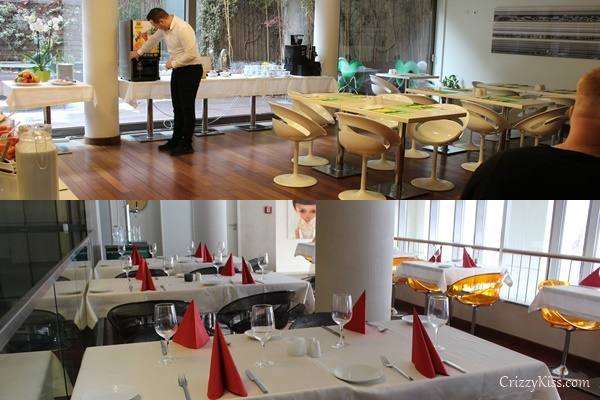 Breakfast - hmm hmm good!
On our first morning at the Lanchid 19 Design Hotel, we wanted to give their breakfast a try. The breakfast is open from 7 am until 11 am. This is good since as late sleepers we got there a little past 10 am. We had the restaurant all to ourselves for a few minutes before the other " like to sleep late" customers started to arrive.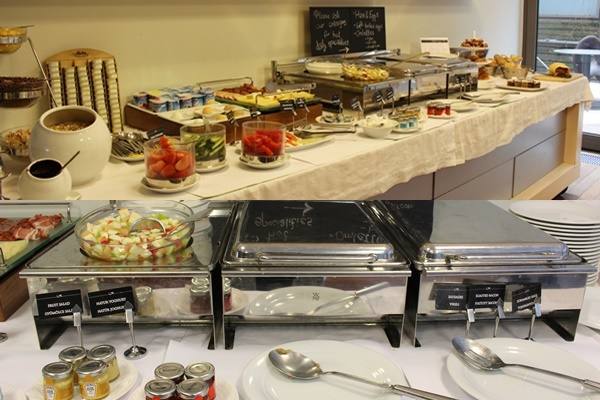 The breakfast was complimented by the staff who was on duty that day. The breakfast buffet comes in several options for both cold and warm choices. I'd say, all comes in exceptional quality and variations for only 13€ per person.
We easily found our favorites, all comes in one tray warm sausages, cooked mixed fruits (which I found really really good), small pancakes and slices of bacon. And of course, I couldn't miss my favorite croissants, other little sweets for my breakfast, and coffee. I even tried some of their tropical fresh juice too.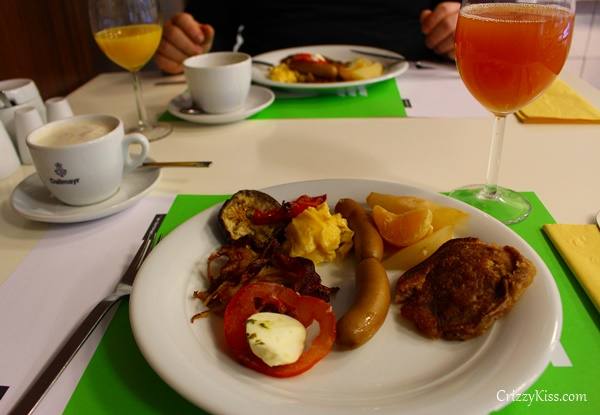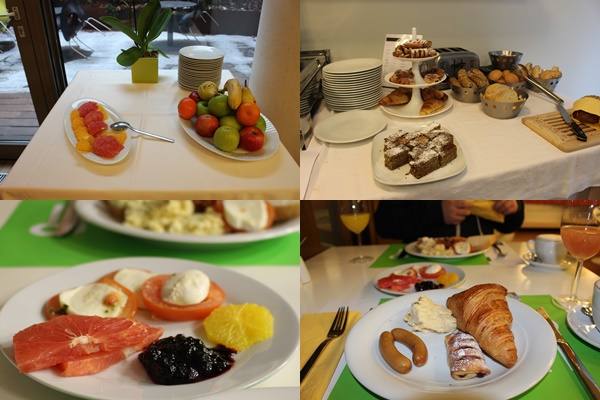 Dinner - yum yum and yum!
Since we got 20% discount for our food and drinks, we wanted to use it for dinner during our second day at Lanchid 19 Design Hotel.
Once we got to the table we noticed the colorful chairs with their unique designs. Unquestionably, we had a great time as our one-course meal became a two-course meal that ended in three courses! (when counting desert) 🙂 .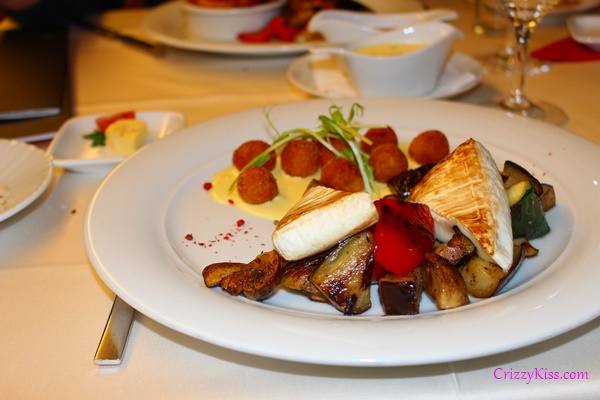 The staff who assisted us was very professional with a quick wit. She made the dinner extra special and was very attentive to our questions and requests and making sure we were satisfied.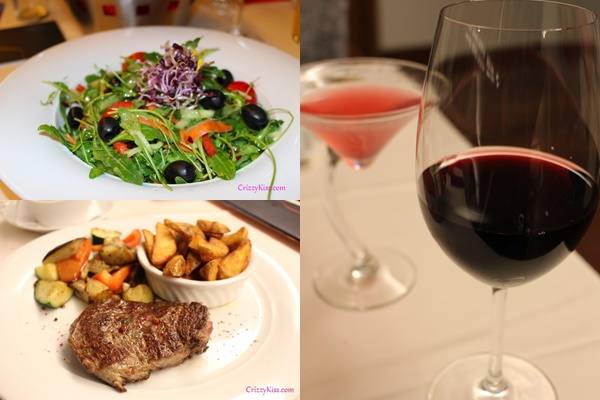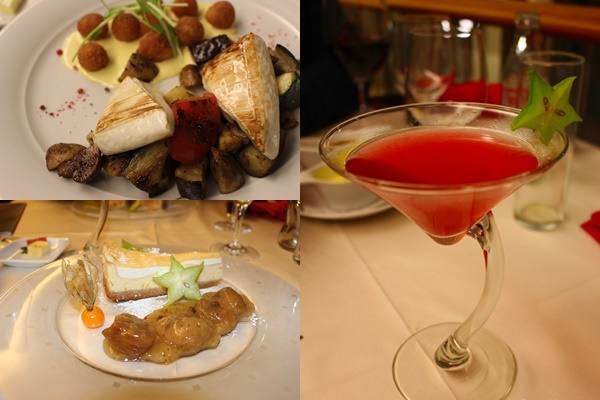 If you're staying at Lanchid 19 Design Hotel or just passing by, I definitely recommend trying dining here. It'll save some trips, plus you get excellent service.
Room Categories at Lanchid 19 Design Hotel
The Lanchid 19 Design Hotel has 45 rooms that include: Standard room, Castle View, and the River View. It also offers 3 panoramas 60 sqm suites located on the very top floor, thereby providing incredible views of either the Budapest Royal Castle or the Danube River View and the city.
For more details of the rooms and services, you can check more in the Lánchíd 19 design hotel website here.
Disclaimer:
Our room was upgraded to the River View Room and got 20% discounts for food and drinks in exchange for a review. As always, all words and opinions about the hotel, staff and the meals are my own. When you book at Lanchid 19 Design Hotel through a package deal with your flight, and if the view is important to you, make sure to check on the room category as not all rooms have the river view.
We stayed at Lanchid 19 Design Hotel for only 3 days and 2 nights just for a weekend getaway. Considering it's awesome location, we'd seen so much in a short period of time.
Overall, I definitely recommend the Lanchid 19 Design Hotel if you're after with a great view, central location, and affordable budget.
You can book your rooms directly through Lanchid 19 Design Hotel website or through:
Thank you for reading this hotel review! Enjoy Budapest! If you like this article, please feel free to share.
Pin Me!