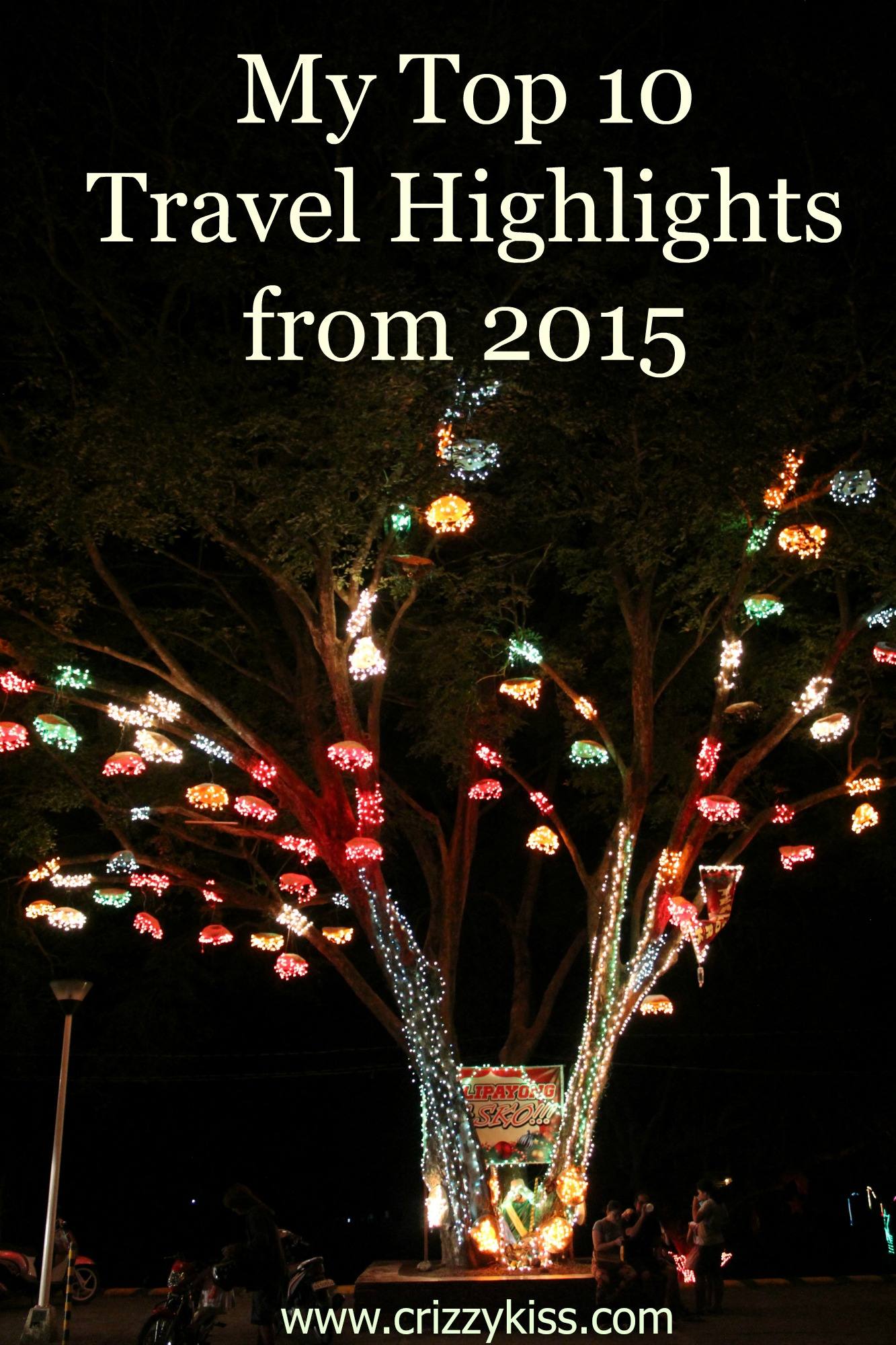 2015: Travel Review
This my trip that started in the last week of December 2015 is soon, in a couple of hours, coming to an end. I am writing this post, while sitting in a window seat, on a Cathay Pacific flight outbound from Hong Kong to Oslo, Norway via London.  It's the second week of January, and it's the beginning of the end of my last adventure of 2015. That we are now in 2016, still it hasn't quite sunk in yet.
I am thinking - I am here, it is now, and this trip seems for the moment like it will never end. Suddenly, a feeling of gratefulness grips me, as I reflect on the amazing adventure I just had.
"Traveling is a brutality. It forces you to trust strangers and to lose sight of all that familiar comfort of home and friends". - Cesare Pavese
My 2015 had been blessed with many great adventures that I wanted to share with you. Last year, I was in many different cities while visiting 10 countries, but for now I'm only going to mention my top 10 highlights from my 2015 travels and adventures.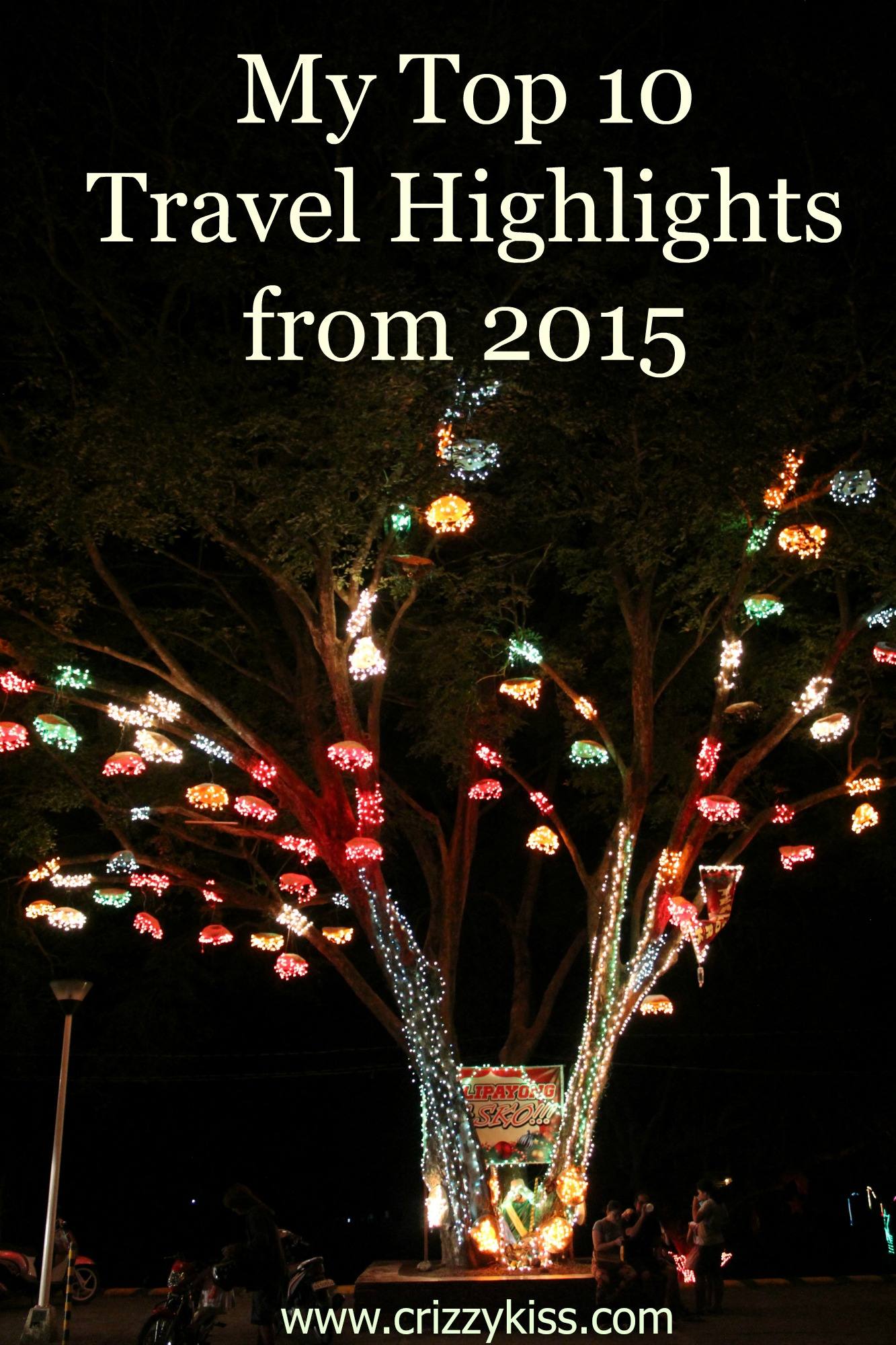 United States of America
Coming to the states was a great surprise! Since I'm holding a Philippine passport, I had to apply for a visa. Me and my boyfriend were visiting his family on the easter holiday for two weeks. I thought getting a month visa would be good enough. To our surprise, I was granted a 10 year visa! At first, I thought there was a mistake when I saw the expiration date for 2025. Lol, they just wanted to give me enough time to visit more states in the future. So to me, it means I'll just have to go back, again and again and soon!
1. Dallas, Texas - "Big Sky Country"
Dallas was the first place I visited in the USA. Having come from the Philippines in the tropics and Norway which is surrounded by high mountains, Texas was quite the opposite.
I was amazed at how flat their land was, "Big Sky Country" is what they call it, a never ending sea of flat land.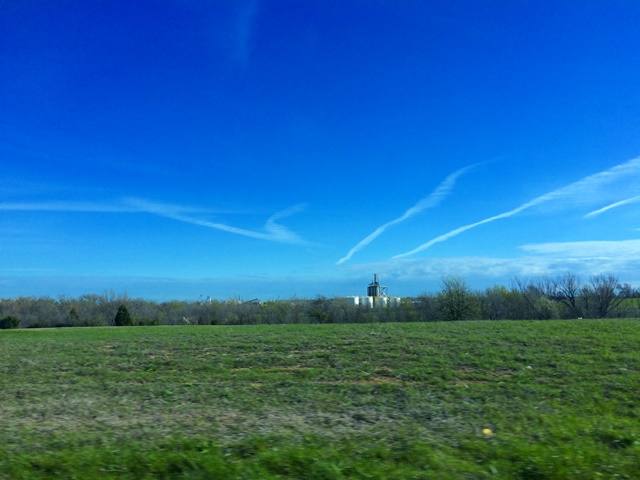 I also love the feeling to be in an American english environment. It felt like I was in a movie and at the same time I felt at home. I realized how much our Philippine culture had so much American in it.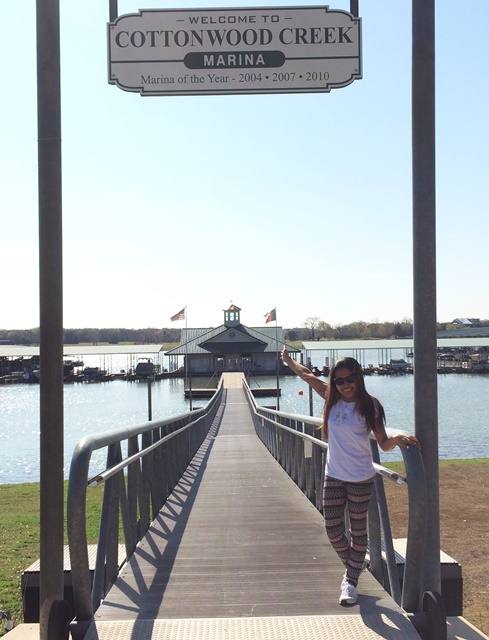 2. Chicago, Illinois
Visiting Chicago was unplanned but turned out to be superb! In Dallas, my boyfriend got sick a couple of days after we arrived in Texas. Lucky for me (bad for him), I got the opportunity to travel and see some friends living in other states, in this case Illinois (Instead of being a caregiver, haha). A perfect time for a solo adventure.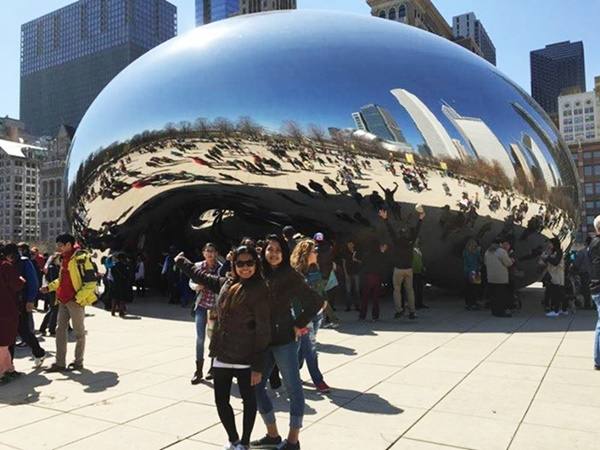 To make the story short, in my Illinois adventure, I reconnected with a former acquaintance that developed into a friendship. Somebody who became my host and guide all throughout the trip. I couldn't ask for more. It made my trip even more memorable! I felt blessed to be a filipino who can easily connect with anybody. Having networks around the globe, is a part of it, filipinos are known for networking and this can gives us unusual opportunities to travel.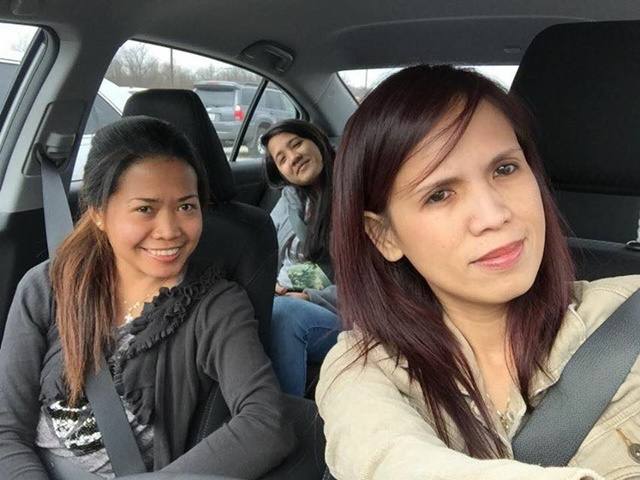 Bonus States' Visited :
Layover in Florida and Shopping in Wisconsin
School Trip in Israel
Of all the trips I took, this was the best so far! This may sound dramatic or cheezy to you but, every time I was asked,  "how was your trip to Israel?", I found it difficult to answer. I was grasping for the right words because I couldn't find the right words to explain how I felt when I was there.
3. Israel
It was the most enriching educational trip I took so far. Because it was a guided trip, I got the chance to visit most of the 'must visit' historical places in Israel.
From Tiberias where I was able to experience sailing in the sea of galilee, down to the fishing village of Capernaum then to Caesarea, to Jerusalem where we visited the Mt. of Olive (had my first camel ride!) Gethsemane, City of David, the Western Wall, Old City, watching the lights festival and walking to other places nearby. We also went to Masada, which I call it my real desert experience. Then down to the dead sea, where we got to experience floating in the water without an effort.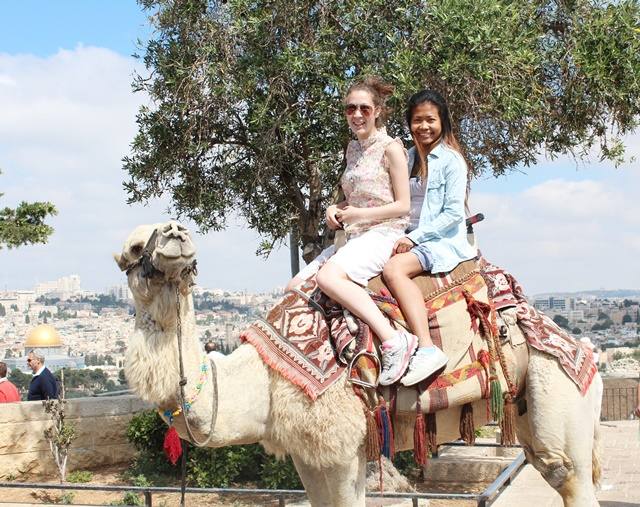 I will write more about my Israel trip soon! 😉 Meanwhile, here's 10 things you need to know when visiting Israel. 
4. Golan Heights
Standing on top of the Golan heights you can see the borders of Israel, Syria, Lebanon and Jordan, which overlooks the Jordan River,as well as, the Sea of Galilee and Mt. Hermon. I had a mixed feeling when I was there. It made me think that Israel, a very small country is surrounded countries that for many many years, they have been fighting. Golan heights is a Syrian territory that is currently occupied by Israel.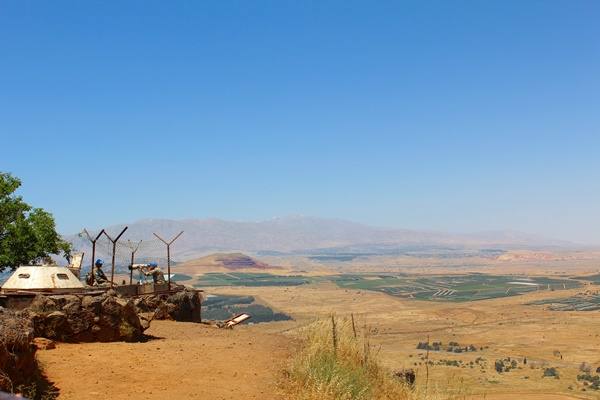 Staycation in Norway
Last summer, I had to reapply for visa here in Norway, so it wasn't advisable for me to leave the country while waiting for the result, to avoid troubles in coming back. I therefore, was on a staycation. It was my first time to stay in Norway all throughout the summer. Luckily, I wasn't alone, many of my friends were also on staycation. We decided to go on a hike to one of the world's famous fjord and mountain in Norway.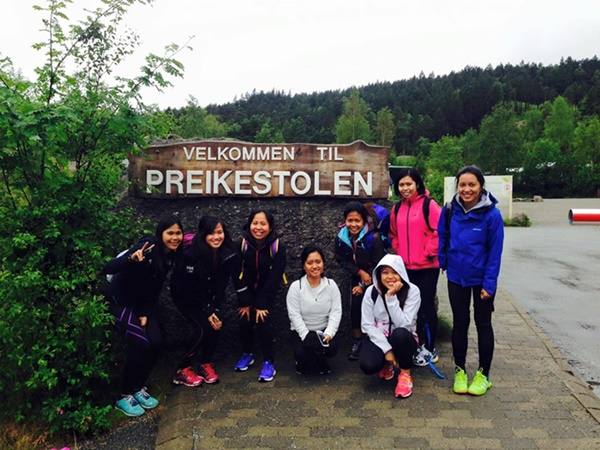 5. Preikestolen, Stavanger (Norway)
I traveled with a group of friends this time. Although, me and my friends were disappointed with this trip, I still consider it as one of my highlights of 2015. Hiking while we were soaking wet and cold wasn't fun but we made it. Being close to this breathtaking nature was fulfilling enough. Even though we weren't able to take clear pictures by the fjord due to the thick fog, we just savor the moment being close with mother nature.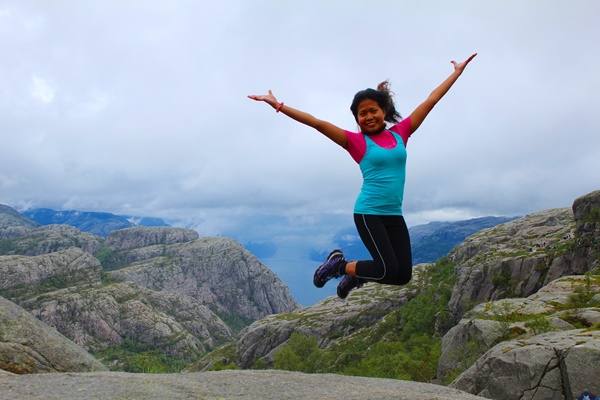 Tour Guide in Paris
From time to time, I end up being the tour guide on some of my trips. Though this time, it was my sister's turn. I hadn't seen her for about two years. The last time I saw her was in 2012 in Austria, during the Christmas holidays. I hadn't really thought of going to Paris last year, but because of my sister's constant request, I had not a choice, I just had to go!
6. France The 2nd Time Around
I revisited Paris about a month before the terrorist attack incident. I wasn't that excited anymore as I was when I first visited Paris in 2012, but I was excited to see my sister and my niece from Austria and my cousin who lives in France.
We stayed in my cousin's place just about an hour drive away from Paris. It was great to get a little bit further away from the city and experience France with the locals. It is the best place too to eat local food and do sightseeing with the typical french houses and landscapes in the countryside.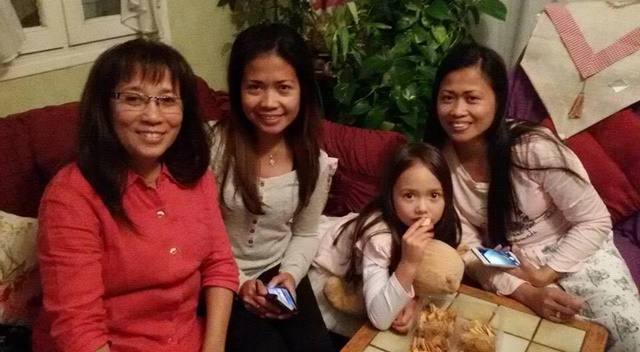 7. Disneyland Paris
I'm not a fan of disneyland to tell you honestly, but because of my 5 year old niece, we had to bring her there. It wasn't bad afterall, I just thought I didn't had the chance to go to disneyland when I was a kid, so it was a great time to just enjoy the moment.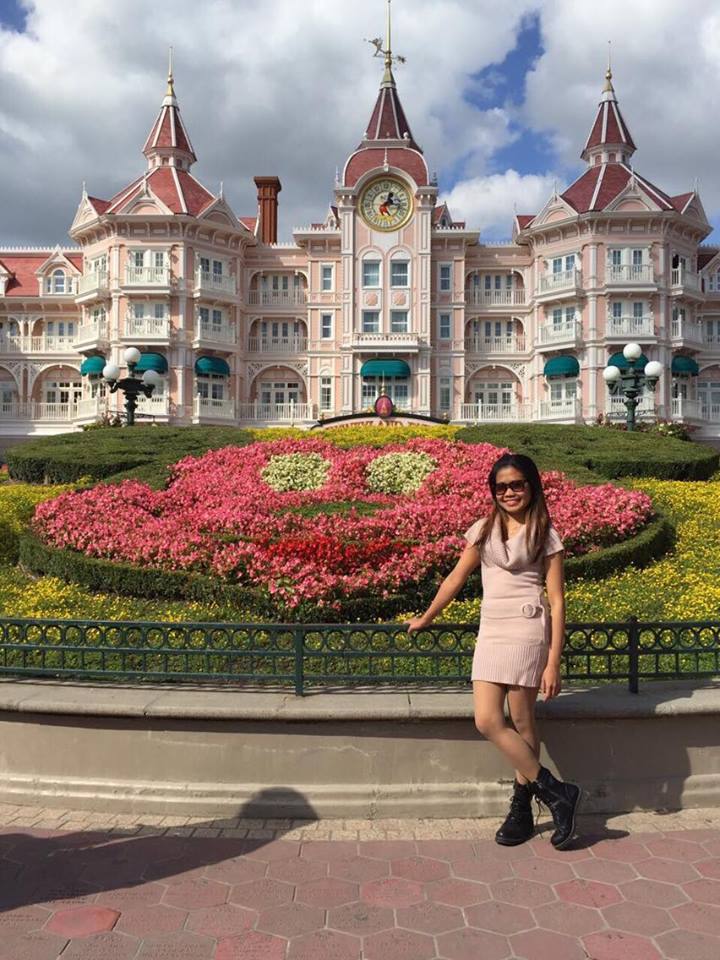 Don't worry if you haven't been to disneyland yet, it's never too late to go! I was already 30 years when I first went there.
Frankfurt, Germany
8. Best Layover Ever! -Frankfurt 
I had 6 hours layover in Frankfurt on my way back to Oslo from Paris, so I took the chance to get out of the airport. I was going to see a good friend who lives in the city. I only expected to have a German lunch with her and to  see a place or two, but guess what?! I had seen pretty much what I needed to see. I wrote a guide on this in my previous post, you can read it here, Frankfurt In Six Hours. 
Thanks to my friend! I told you, it's great to have networks around the globe or they call it also, international friends! 😉 
Coming Home to the Philippines
Before the year ends, I got an early Christmas present for a trip back home to the Philippines. What more could I ask for?!
9. Home For Christmas in Southern Leyte
Finally, I was home sweet home after 2 years since my last visit. I was home for Christmas! I couldn't barely remember the last time I spent christmas back home. It must have been close to 7 years, because I used to work in Manila and I spent my christmas there during those years. Whatever it was, the most important thing was that I made my parents happy. I wanted to believe it was one of the best presents they had had.  
We have a wall frame back home, a cross-stitch made by my sister that says "No matter where you may roam, the best part is coming home", I couldn't agree more!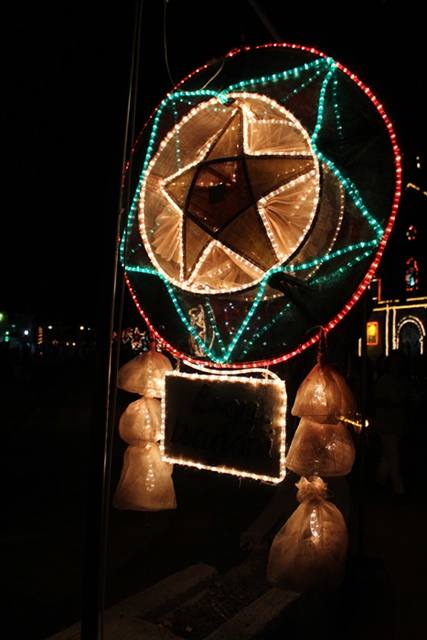 10. Swimming with the Sharks in Oslob
My 2015 ended with a blast as I got to swim with the friendliest whale sharks in Oslob, Cebu, right before the New Year's eve. I heard and read many things about these famous creatures, both from locals and foreigners, so I didn't want to miss experiencing it myself too!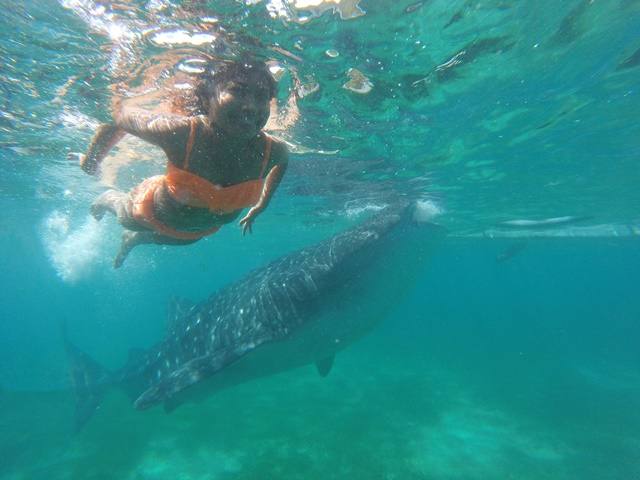 Fortunately, I was with tourists (mostly Koreans), on the same boat, who didn't know how to swim. It gave me chances to take solo pictures and swim with the sharks as much as I can.
Thank you for taking time to read my 2015 travel highlights! Now, let's look forward for another awe-inspiring adventures this 2016! Subscribe for free to follow my future trips and adventures, or follow me on my social media sites. 😉