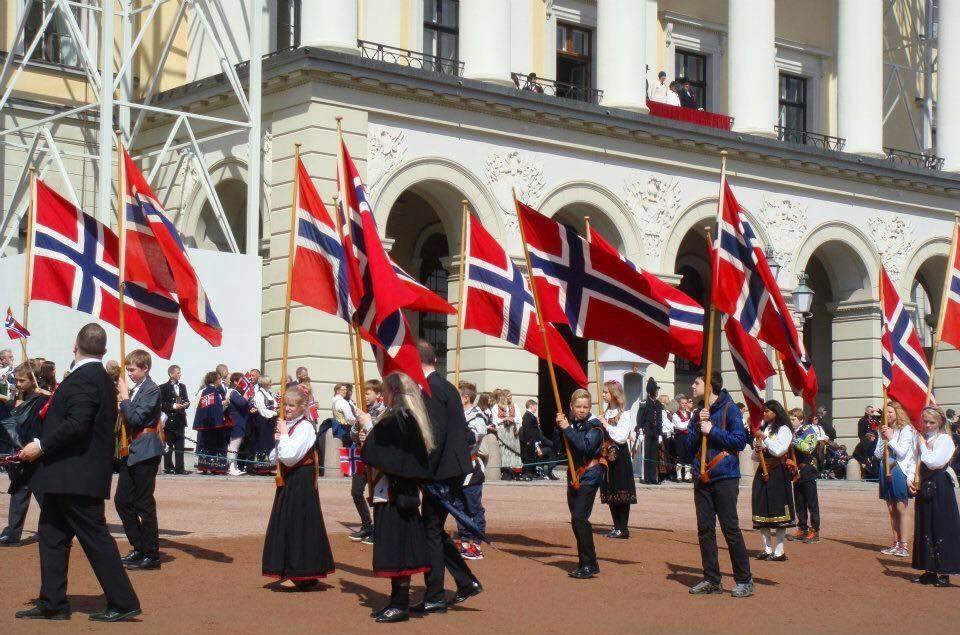 Have you heard about Syttende Mai, Norway's National Day?
The 17th of May (or  "syttende mai" in Norwegian) is Norway's National day, It  is a day of celebration commemorating Norwegian independence from Swedish rule, which took place on the 17  May 1814.
What is especially unique with Norway's National day is that it is a non-military celebration, that focuses on families, children, traditional wear and above all the royal family. It is a day of patriotic pride that is not only exclusive to ethnic Norwegians, but rather inclusive of the diversity that reflects the country's populous.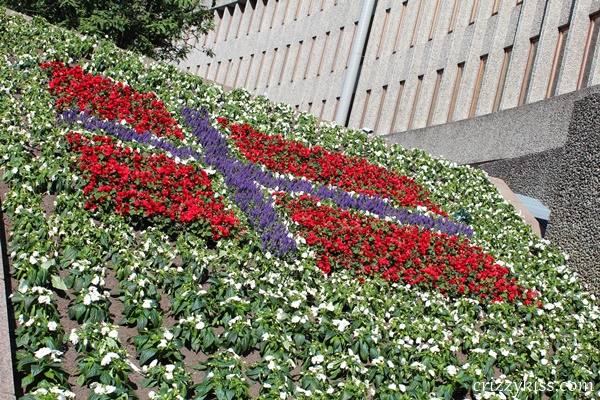 What to expect and experience during syttende mai, Norway's National day celebrations.
All people are in a great mood, the people in the streets greet you with a smile.  It's hard to put into words, but the joy they carry reflects their pride and it's highly contagious.




Flags, flags and more amazing flags! Almost all the people are carrying flags with them, whether they are Norwegians or not. (You'll be amazed to see a sea of Norwegian flags, hanging from houses, buildings and carried or worn as pen

dants.)
Everyone greets "Happy birthday Norway", "Gratulerer med dagen Norge" and " Happy 17th of May!"
Everyone is dressed beautifully on the 17th of May. Norwegian women wear their Bunads, their national dress and the men wear traditional suites that reflect national traditional styles. No worries if you don't have the traditional clothes for Norway's national day, just dressing nice will suffice.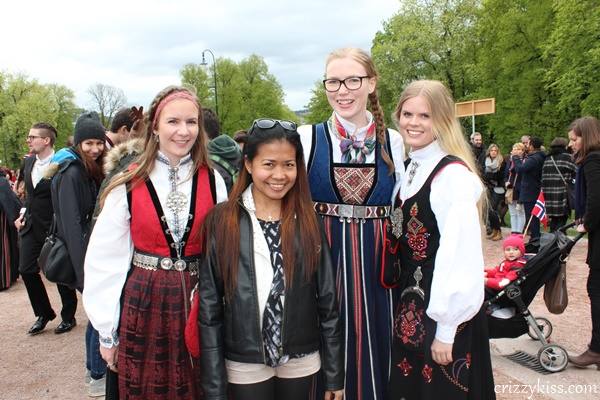 5. One of the cutest aspects of the 17th of May is when the schools parade different class grades through the cities.  In Oslo, this parade will pass in the front of the king's palace.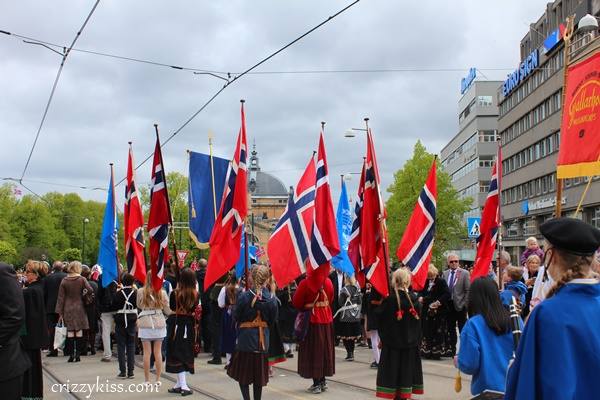 6. Seeing the Royal family is not just for the kids. Syttende mai is the best day to see the Royal family in person. The King and Queen of Norway, and other members of the royal family will be watching and waving at the long line of parades.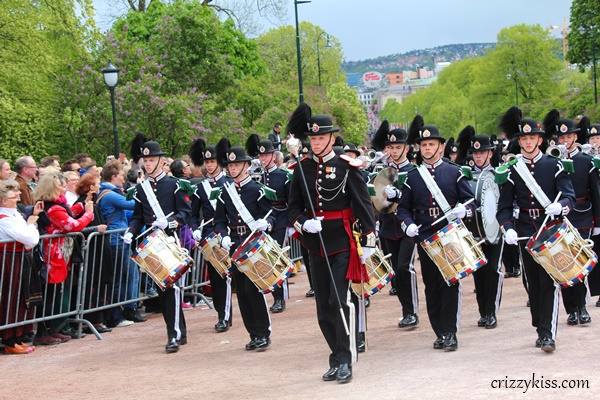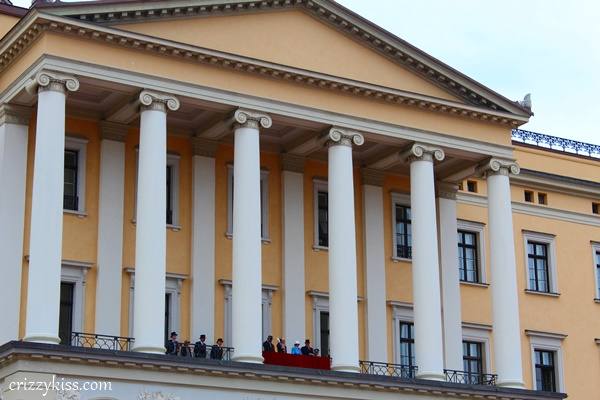 7. On the 17th of May, children get a day of yum yum and lots ice cream and chocolate fun! It's one of the favorite days for kids because they can eat unlimited chocolates, candies and ice cream. (Oh and adults are included!)
8. Norway's National day should also be known as the delicious cake day since it is common to have cake and coffee with friends and family. The cakes are usually decorated with their Norwegian flag or flag colors. Oh, and they're hmm hmmm so good!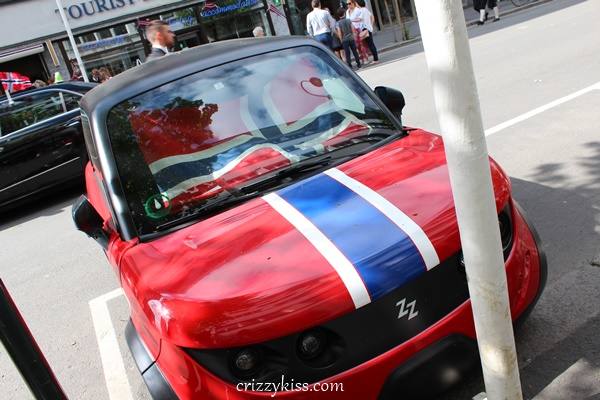 9. It's the last day of Russ (Russefeiring). They are the graduating high school students who party in 4 weeks before their final exams.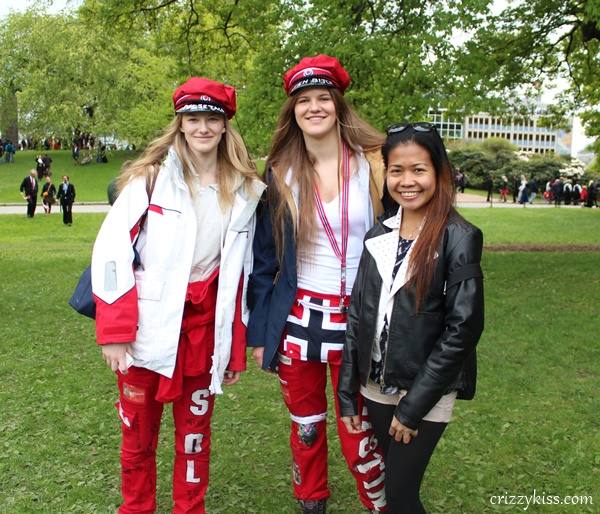 10. The landscapes in the city are beautifully prepared, and in this time of the year, the flowers are in full bloom too. This makes the city looks even more stunning.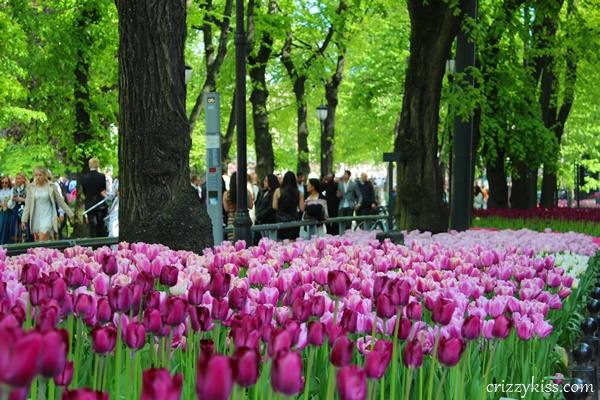 So, stay in Norway on its national day! It is the best day to experience Norway's culture and Norwegians extra friendly mood.
Now you have an idea how Norway celebrates their National day. How about in your country, do you celebrate it too as much as they do here in Norway? Tell us in the comment section below.
Pin me!