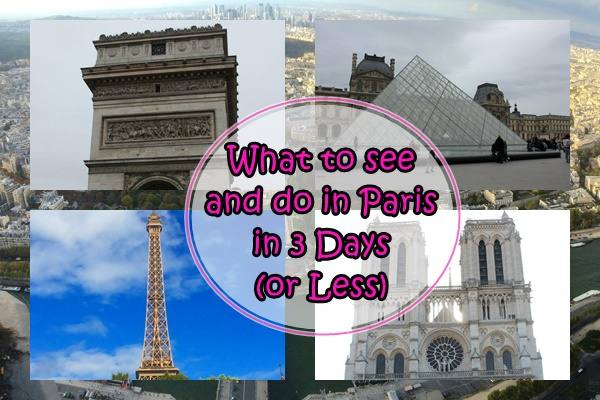 Paris in 3 days
Paris, France, also known as the "city of lights" or the "city of love", is one of the most marvelously outstanding cities I've had the pleasure to visit.  It is a home of arts and fashion, great museums, well-known architectural landmarks, cheese, wine, my favorite delicious pieces of bread, cafes and restaurants, cuisine, famous boulevard, and so much much more. 
It's not surprising that Paris is one of the world's top tourist destinations since Paris is so magnificent and has so much to offer. Sometimes as a tourist, it can be a little overwhelming, especially when choosing what to see in Paris in 3 days or less.
Since time is a luxury, and it's always seems lacking when traveling,  I decided to make a list of the best things to do in Paris in 3 days (or less), to help with your planning. Remember, to get the most out your trip,  it is crucial to have a good plan and to already know where to go and what places to see when visiting Paris in 3 days (or less).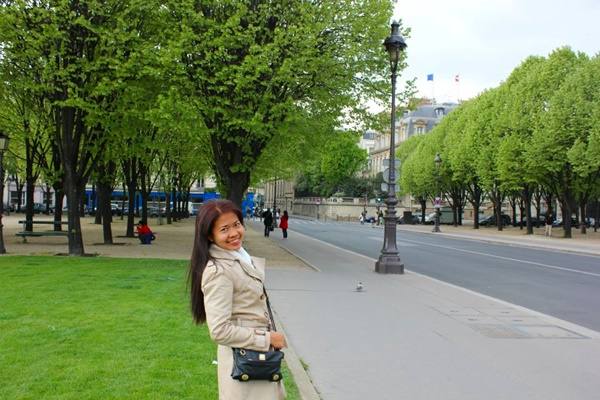 First things first - the basics of being a Parisian
Transportation
The main public transportation in Paris is by subway or metro, regional train (if you're traveling outside the city center), bus and taxi. Metro is the most convenient way to get around, plus most of the landmarks and museums are only a few minutes walk from the metro station. Expect a lot of walking when visiting these tourist sites.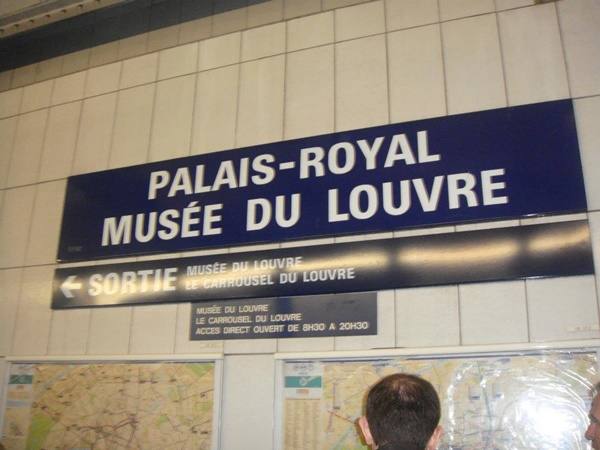 Cost of Food
It is expected that if you're in a tourist destination area, food can be expensive. In Paris, you have various choices. You can have a good dinner in nice restaurants for about 30-45€ including wine, lunch would be from 11-15€, and 7-11€ for fast food meal. However, if you're on a budget, you can go to grocery stores, the prices are cheap just like most European stores. Wine is so cheap in Paris.
Hotel Accommodation
Hotel prices are quite reasonable, knowing that Paris is one of the most visited cities in the world. A decent hotel rate starts from 65€ to 110€ a night. If you want to get cheaper rates try to book a little outside the city center.
Buy a Paris Pass
This will save you a few bucks and lots of time. This is recommended especially when you are visiting Paris in 3 days or less. Click here for The Paris Pass benefits. You get free entry to more than 60 attractions. Starting Monday 20th June 2016 at 00:01, you'll get 10% off discount for 3, 4, and 6 day passes until Wednesday 22nd June 2016 at 10:00am.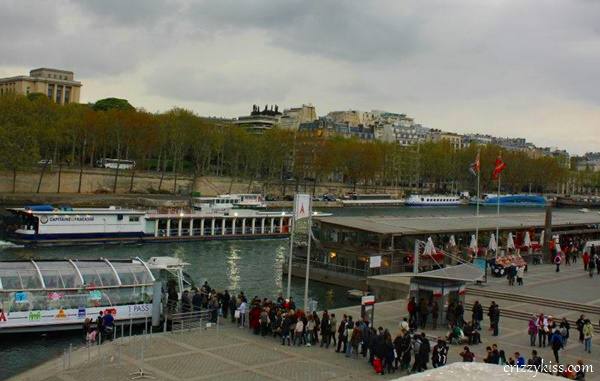 Take the Metro and walk walk walk
The city's  public transportation system is awesome and crazy simple to navigate. During my second day of my first visit to Paris, I was already a pro on taking the metro. They have stations that are near all the main city attractions. And while you're walking in the famous boulevards, you'll see some unexpected things too like some filming of celebrities/ models, etc. So when deciding on what to see in Paris in 3 days, just hop on the metro and your feet will do the rest, so remember to get yourself a city map.
The best things to do in Paris in 3 days
Go on a Seine River tour
This was the first thing I did the first day of my first visit in Paris. There are many boat tours you can choose from. It is one of the best things to do in Paris in 3 days, so you can go around the main attractions without spending too much time and having to walk from one sight to the other.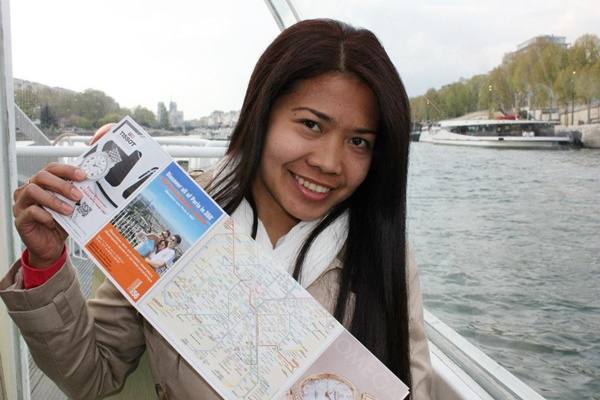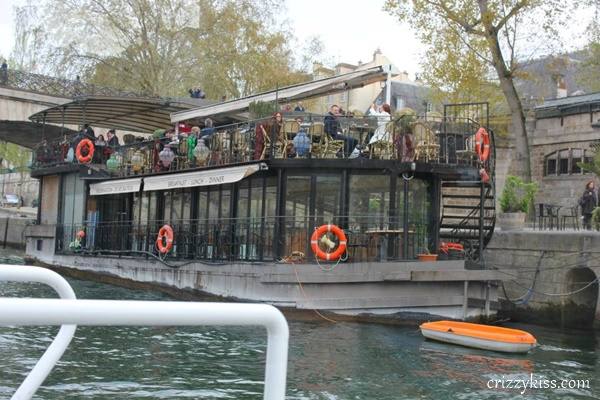 Visit the Notre Dame de Paris or Our Lady of Paris
Aside from its notable church history in Europe and of the world, I must say, it is one of the fascinating Gothic architectures I've seen. Every corner of it has brilliant sculptures and carvings that are so detailed. It is a medieval Catholic Cathedral at its finest that one shouldn't miss when visiting Paris.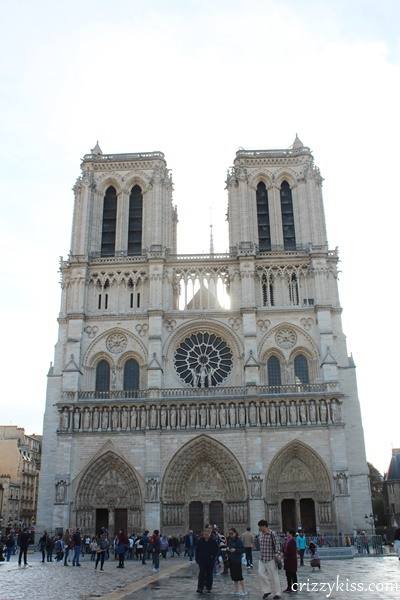 Don't skip Eiffel Tower
Of course, Paris trip is not complete without going to the Eiffel Tower or Tour Eiffel in French. This world-famous tower is named after Gustave Eiffel, a civil engineer, and architect who built the tower. To avoid the long queues, it's better to purchase your tickets in advance online. The tower is 324 meters tall and has three floors. You have to use the lift if you want to go to the 3rd floor or the top. You have options to buy tickets to use the elevators or climb over 300 steps on every floor up to the second level. I both have tried to climb the staircase (on my first visit to Paris) and using the lift (on my 2nd visit). When you go and see this world's most visited landmark, I suggest seeing it during the day and the night.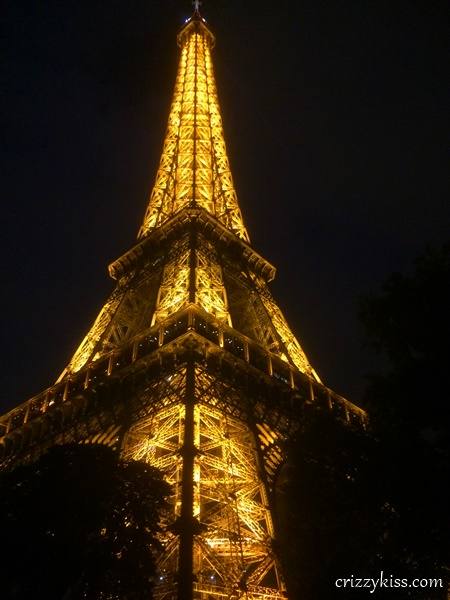 Have a look at the Arc de Triomphe
Even if you haven't been to Paris you probably have seen this famous landmark anywhere. This is the triumphal arch built around the 1806 and 1836. It was made in honor to those who fought for France during the Napoleonic wars. It was so amazing to see the detailed carvings around it. The wars fought and the names of the generals were engraved inside and at the top of the arch.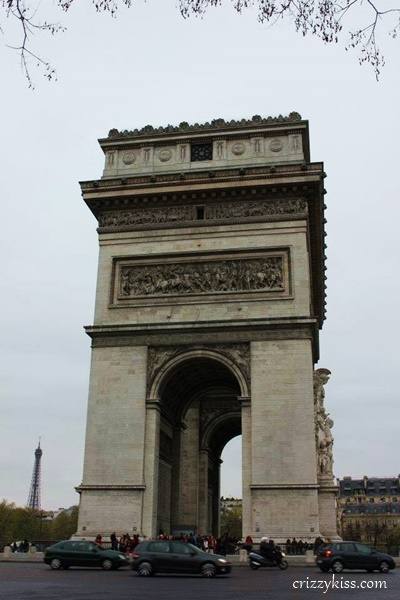 Art lover? Go to Louvre museum!
Can you believe this museum is open since 1793? It is the world's largest museum and 2nd most visited museum with an exhibition of 537 paintings. If you want to see the Mona Lisa by Leonardo da Vinci, then go to Louvre museum (Musée du Louvre in French).
Wander along Champs-Elysees
You can find this world's prominent avenue in between the Place de la Concorde and the Arc de Triomphe. It is the avenue of luxury boutiques, fashion, restaurants, nightclubs and some of the top museums in Paris. When I was there I got to see some Parisians showing off their luxury cars as well.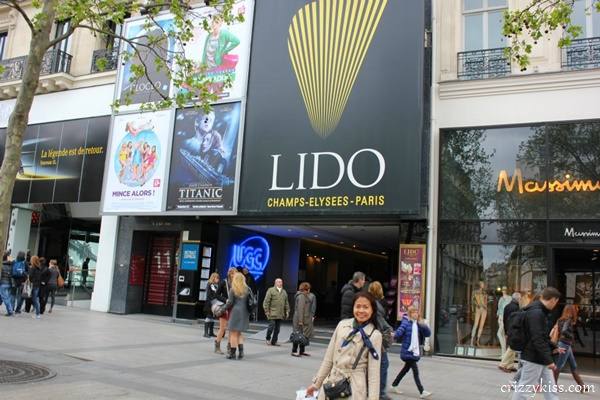 Enjoy the Luxembourg Gardens
I was lucky to visit this romantic Parisian garden in the spring. The flowers were in bloom and the weather was perfect to enjoy the amazing atmosphere. This palace garden was made in 1612, influenced by Italian Baroque (Boboli Gardens in Florence).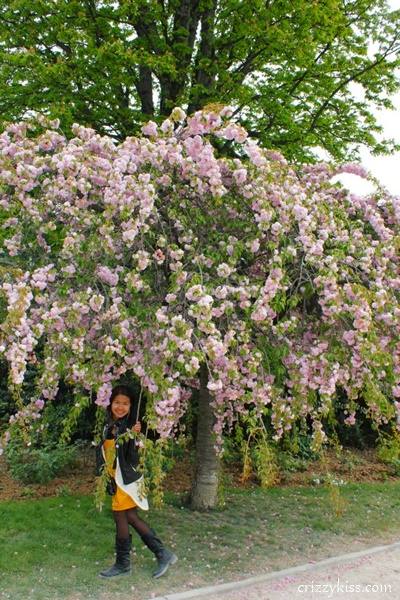 Sacred Heart Basilica of Montmartre
Part of visiting Paris is visiting Roman Catholic churches. This basilica is devoted to the Sacred Heart of Jesus and is located at the peak of the city in Montmartre. It has a beautiful garden with a fountain and the location is also perfect to see the clear breathtaking view of the whole city of Paris.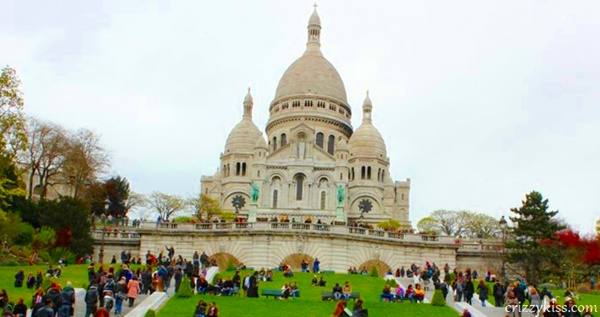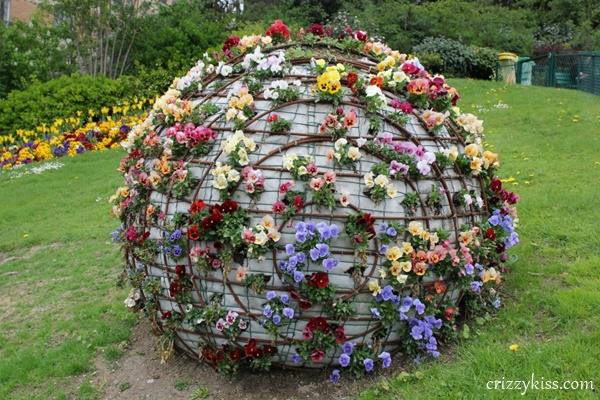 Champ de mars
When you visit the Eiffel tower, and you will see this green park as well at the southwest part of the tower. You can get the perfect view of it when you are on top of the Eiffel. The park is quite long (it was used to be the marching ground of the soldiers), so prepare yourself for a long walk.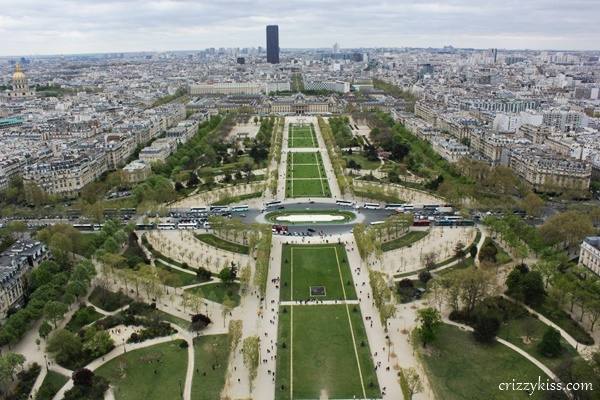 Thank you for reading this article! Please share if you find it useful for others too!
Pin Me!