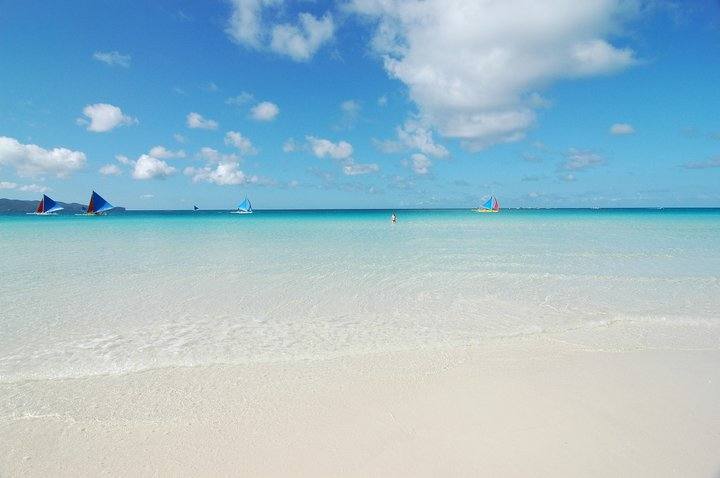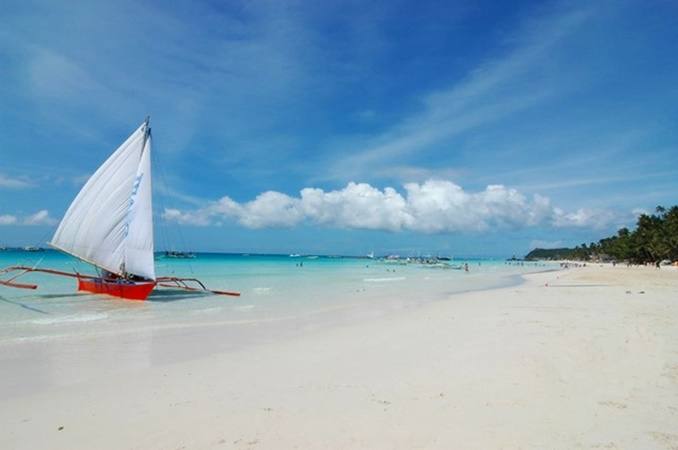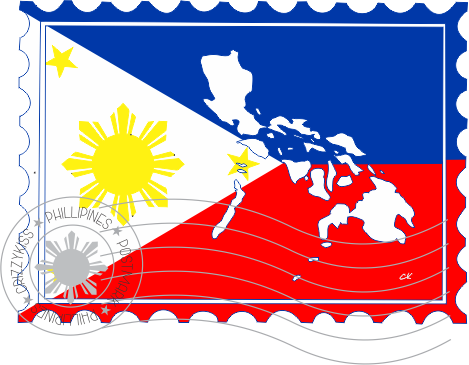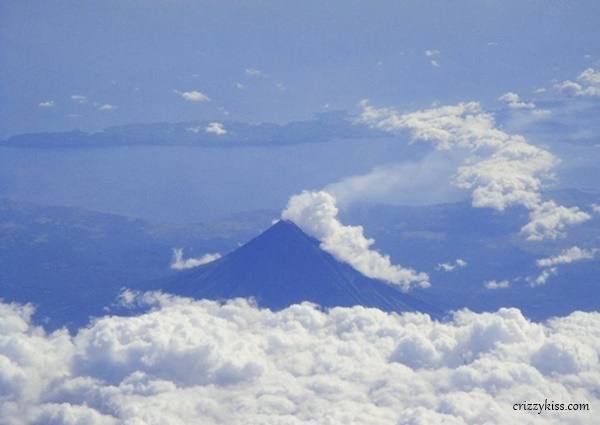 Introducing: My Home Country
Let's travel to the Philippines!
It took me a long time to start writing this post about the travel to the Philippines because I actually don't know where to start. There are so many things to write about the Philippines, so I guess the first place to start, is well just to start.
More and more stories have been written like "Interesting facts about the Philippines"  by Nomadicboys. From stories about travel, drama to tragedies and disasters. From political issues, to corruption cases, to kidnappings, even to our world champion professional boxer Manny Pacqiuao or "Pacman" as well as other popular and talented filipinos. Some of whom have made it internationally, and others who haven't. Of course, now because of this blog, I want to write something too.
Allow me to introduce to you my home country, the Philippines, the best way I can!
All of these interesting and exciting stories about the Philippines, sometimes being good and sometimes being bad.  You name it, we've most likely got it! The country's slogan says, "It's more fun in the Philippines!" Well, is it, really? Let's find out!
Since I moved to Norway four years ago, I started traveling. I began meeting people, and quickly realized that not too many people actually knew where the Philippines was. Can you believe it?
The first time, I got this question, I was a little lost for words. I thought that everyone knew about the Philippines! I originally thought that people were just joking, or at the worst being a little sarcastic. I found out that that was not the case, and they were actually serious.
So where in the world is the Philippines?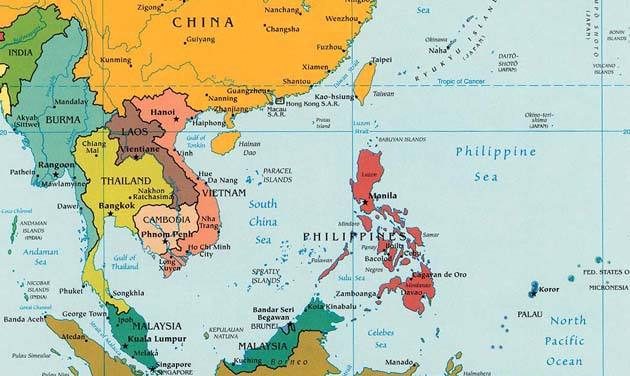 So where in the world is the Philippines?
"It's not Japan or Singapore, but somewhere in the middle, somewhere over there in an area called South East Asia…"  
I know, I'm bad in geography, and I really felt awkward and embarrassed answering that question that way, but that was usually my answer. 😉 
Now here is my chance to explain this little bit better! You can find that the Philippines, which is located in South East Asia, is surrounded by the Pacific ocean and the South China Sea.
Did you know that the Philippines is an archipelago?
Yes, it is! There are about 7,107 islands that are grouped together into 3 main areas, namely: Luzon (as the northern part), Visayas (central area) and Mindanao (southern part).
Many islands have different languages, actually more than 120 languages are spoken throughout the country. Luckily, we understand each other through our national language which is Tagalog, and our second official language which is English. Isn't that interesting?
The Philippines was under the Spanish colonial rule for 3 centuries, therefore, Spanish was included as one of our national languages. Then the Americans took over, and overstayed their welcome, for about 48 years. This is how the English language came to stay.   
When you go to the Philippines, you will actually feel the mixed culture attributes left from these countries, as well as, cultural contributions from our Asian neighbors.
The Philippines, is rich in many ways, land, history, language, and food.  All of which make the rich experience of the Philippines, just a little richer than most! ; )
So, let's get this going! I will be showing you my top places from where I've been and what you must see and experience in the Philippines. These includes both popular and undiscovered places.
100 Islands
Let's go 100 island hopping!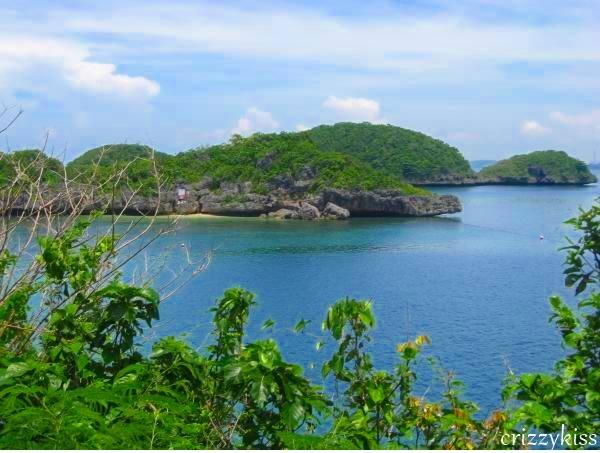 This marvelous natural park of the Philippines is at its finest!
You can go on a hundred island hopping for only about 20-30 minutes, isn't it fascinating?!
It's well worth it! It is located up north from Manila (the Capital of the Philippines) in Luzon area. 
Baguio City
Experience the 'Summer Capital' of the Philippines!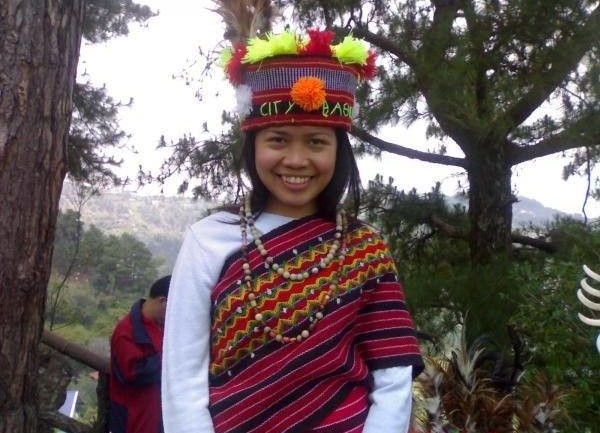 For locals and tourists who wanted to escape the heat from other cities, this city has become the 'heat getaway', as this city has an average cool temperature of 7-8 degrees celsius.
Historically, Baguio was established by Americans in the 1900, so you can feel the american culture mixed with the Ifugao people in this lovely city. This city is also known for fantastic landscape fresh produce and strawberries.
Metro Manila
Metro Manila is a diverse city that can be quite overwhelming yet beautiful!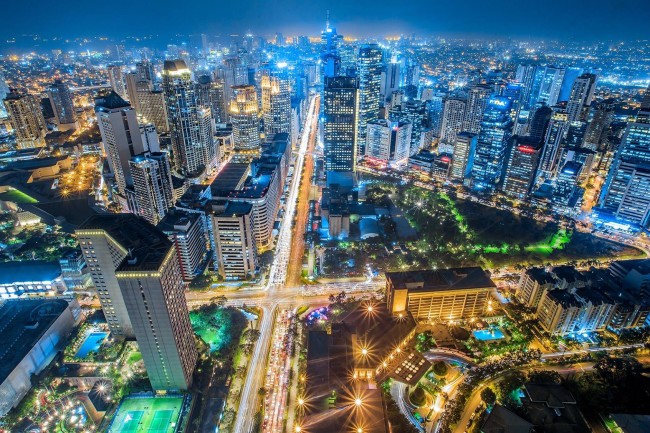 From simplistic, to amazingly advanced, Manila has it all. 
It possesses high-rise architectural masterpieces, that overshadow selfbuilt shanty towns of the cities poor, to suburbs that really have no beginning and really no end. The city just goes on and on (You can go crazy in shopping here!). It functions, it works, it's congested, its Manila.
Batangas
Escape to Nasugbo, Batangas!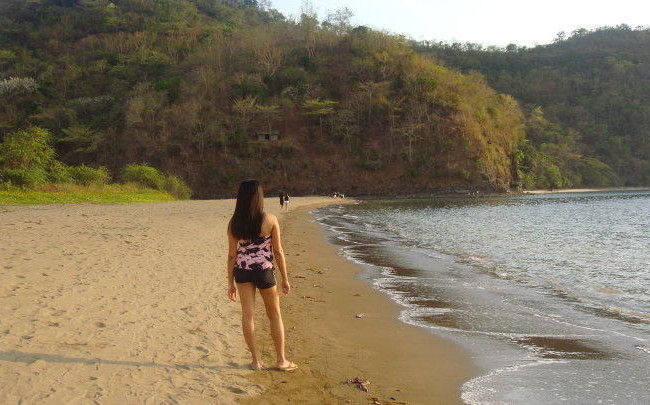 This is a hidden paradise just about 1 and a half hour away from the Metro Manila by car. It's a perfect getaway from the buzzing city. From Manila to Tagaytay via Cavite-Coastal Road or South Super highway and exit at Sta Rosa Laguna
Tagaytay
Tagaytay City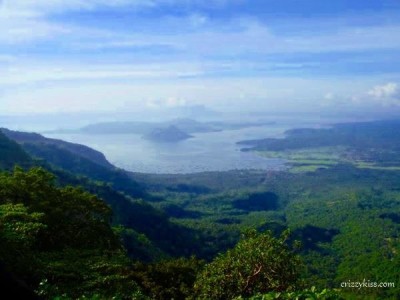 An exceptional city that one shouldn't miss, only about 55 km away from Metro Manila.
It is one of the country's famous tourist destinations because of its cooler climate and magnificent view as it is overlooking the Taal Volcano. Here, you can also find great places to eat, local sweet products and various freshly picked fruits.
Leyte
Discover the Southern Leyte!
 It's a paradise in the Eastern Visayas part of the Philippines.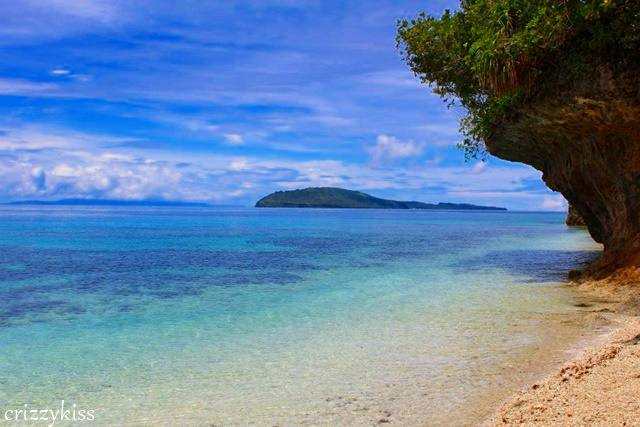 Here, you seldom find tourists.  Experience one of the best diving destinations in the country, fabulous beaches with crystal clear water and smaller islands, falls, caves, cathedral church. It is also the birthplace of Christianity (Limasawa where the first mass was celebrated) in the Philippines.
Bohol
Explore Bohol!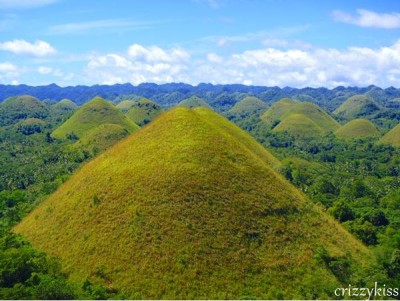 It is one of  the worlds natural wonders and a very popular tourist destination. 
Some of the amazing things that can be found in this spectacular province are: The Chocolate Hills, Loboc River, Panglao Island and many other white beaches and virgin islands surrounding it!
Cebu
It is the Queen city of the South!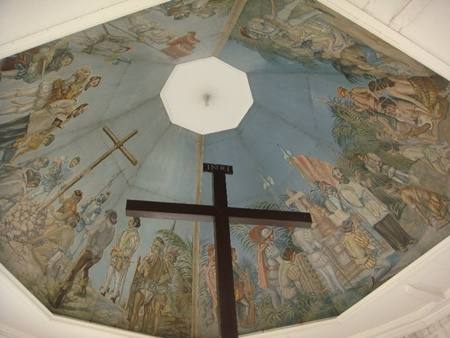 Recently, it was declared as the richest province  in the country. 
It has the best beaches, islands, dive sites, cultural festivals and architectures.
Boracay
Don't skip Boracay!
If you skip Boracay island is like missing on Santorini when visiting Greece.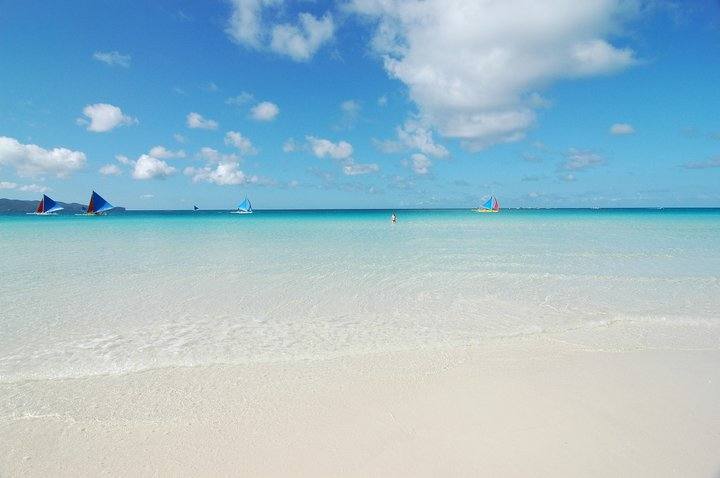 This island is quite touristy during the peak season but you can always find some secluded places and many other activities to do!  I'd seen many beaches in the Philippines but I must say, nothing beats the powdery sand beach in Boracay especially at the Station 
Palawan
Palawan is one of the favorite destinations of many tourists, and so is mine 😉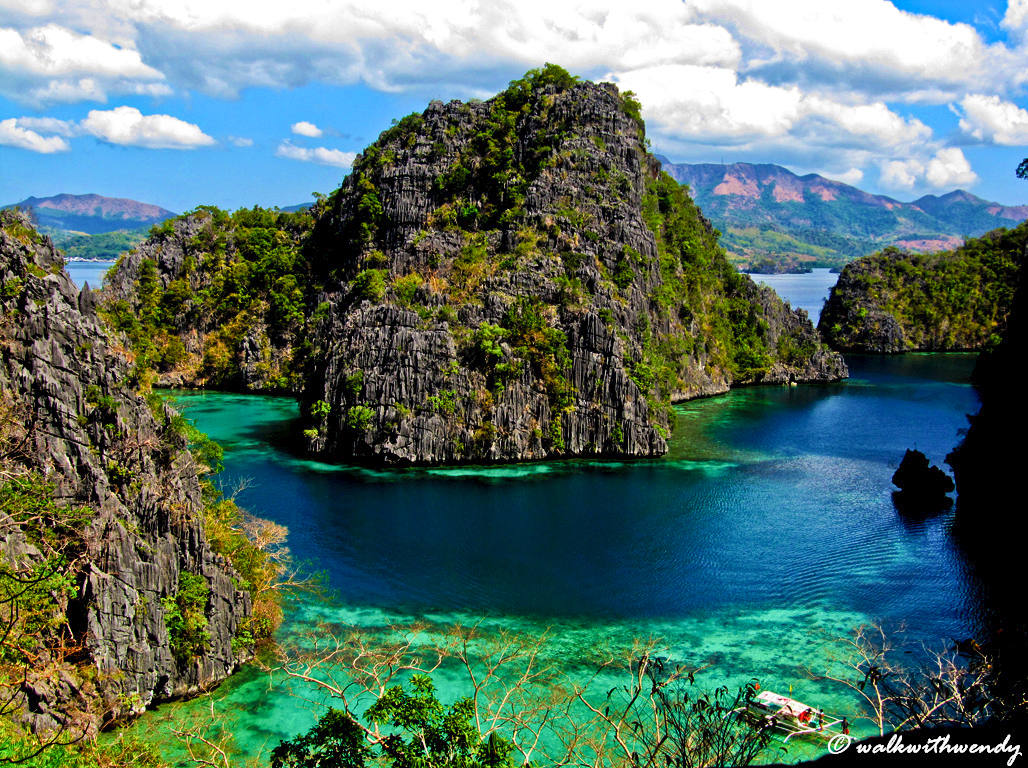 On top of the enchanting natural sites, there are fabulous beaches, lagoons and islands surrounding it.
I found the locals very tourist oriented, whether you are foreign or local visitors, they welcome and assist you the best way they can.
Cagayan De Oro City
 Adventure in CDO!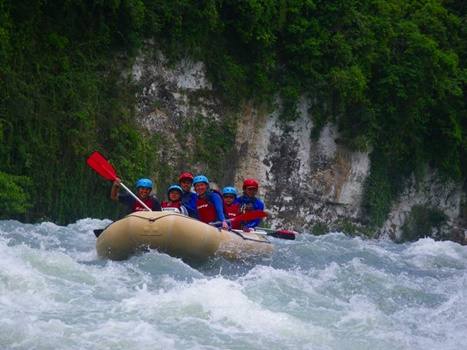 It is also called the city of golden friendship.
When I heard about CDO (Cagayan De Oro City), the first thing the comes to mind is the white water rafting or kayaking adventures.
But of course, this capital city of the province Misamis Oriental in the southern part of the country has many more to offer other than that. 
Camiguin Island
Uncover the Camiguin Island!
When you are visiting Mindanao, this is a must experience island!  
It is a perfect setting of a tropical island with hot and cold springs, perfect white beach, waterfalls, sunken cemetery and breathtaking views of the mountains.
What I like most about the island is that the locals are doing great in preserving nature and taking care of  the area.
Iligan
It is the City of Majestic Waterfalls!
This small city is not far away from CDO. Visit the Tinago (Hidden) Falls and Maria Christina Falls. They are more enchanting than they look in these pictures.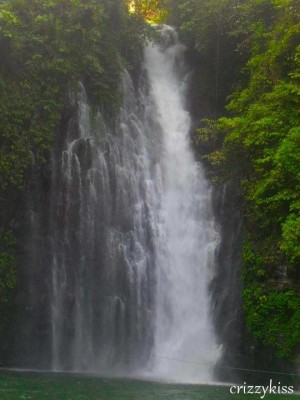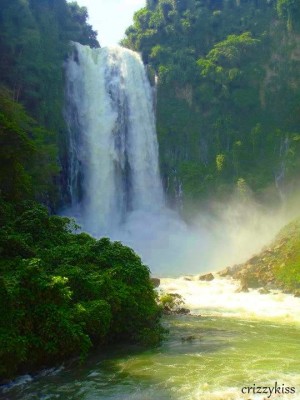 Bukidnon
Visit Bukidnon!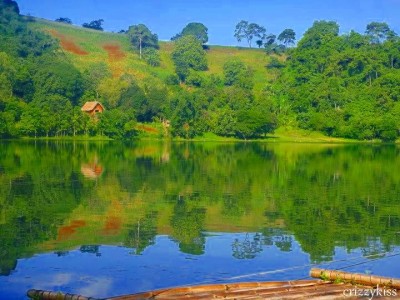 When I visited this place I was really amazed that though it doesn't have the typical Philippine beaches and islands, it showcases the breathtaking natural parks.
It has natural springs, lakes, green lash mountains and vast plantations of different products like: sugar cane plantation, corn, banana, pineapple, etc. How wonderful is that?
Dolphin Island
Swimming with the dolphins in the Dolphin Island!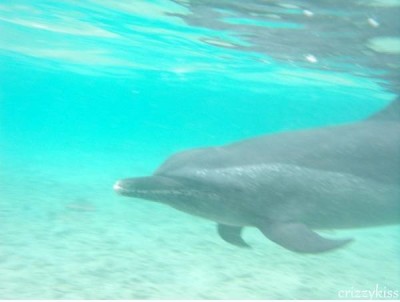 You probably haven't heard of this one yet, but yes, the Philippines has it!  
The Misamis Occidental Aquamarine Park (MOAP) is located in Sinacaban, Misamis Occidental.
It's the Southern part of the Philippines, Mindanao area which is basically a dolphin rescue center. It was my first time to be swimming with the dolphins!
Please share, if you like this article! 😉 Thanks for reading!